BRINGING THE BIBLE INTO LIFE BY SEEING WHERE IT TOOK PLACE.
A pilgrimage is a journey, often into an unknown or foreign place, where a person goes in search of new or expanded meaning about their self, others, nature, or a higher good, through the experience. It can lead to a personal transformation, after which the pilgrim returns to their daily life.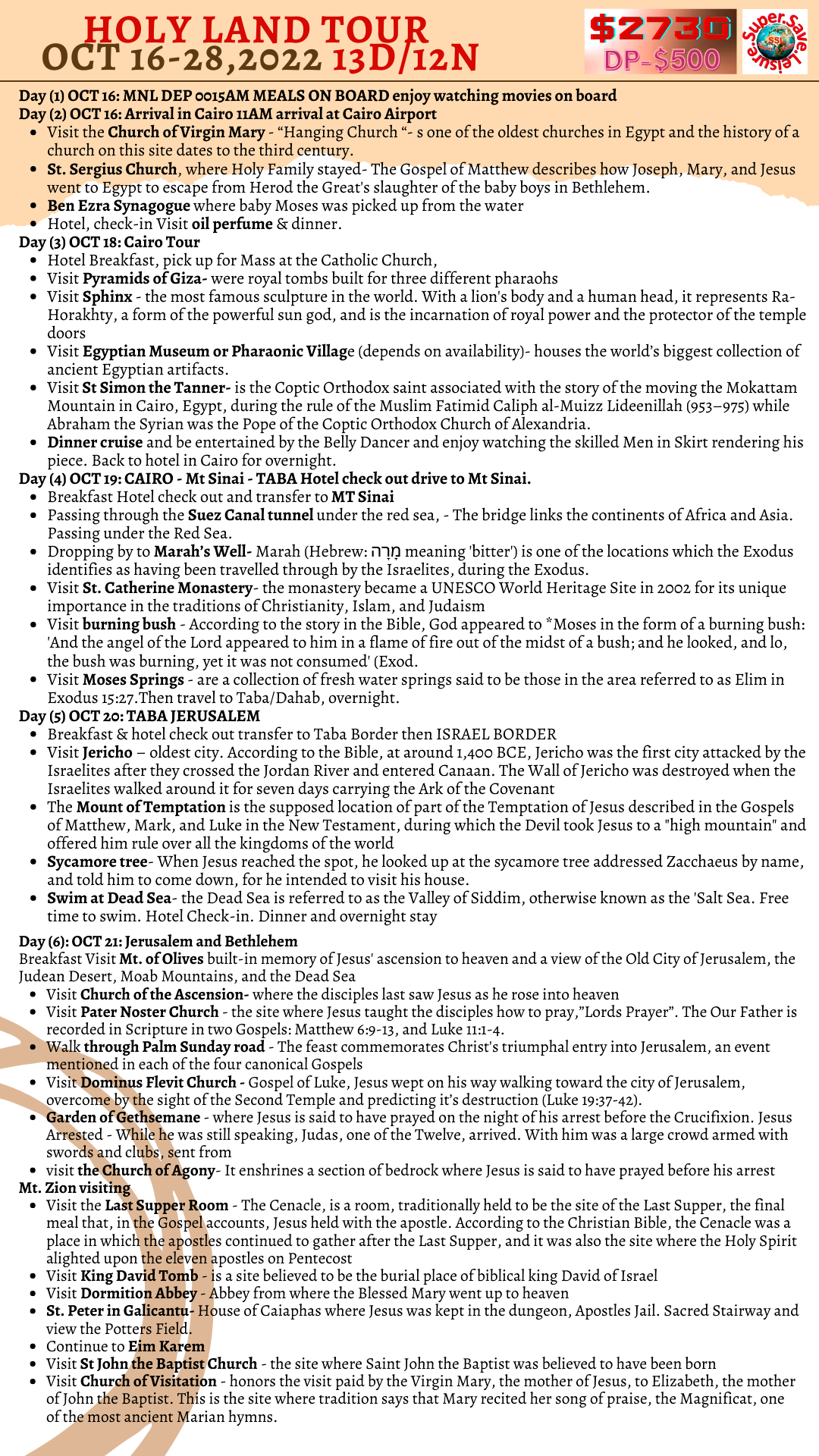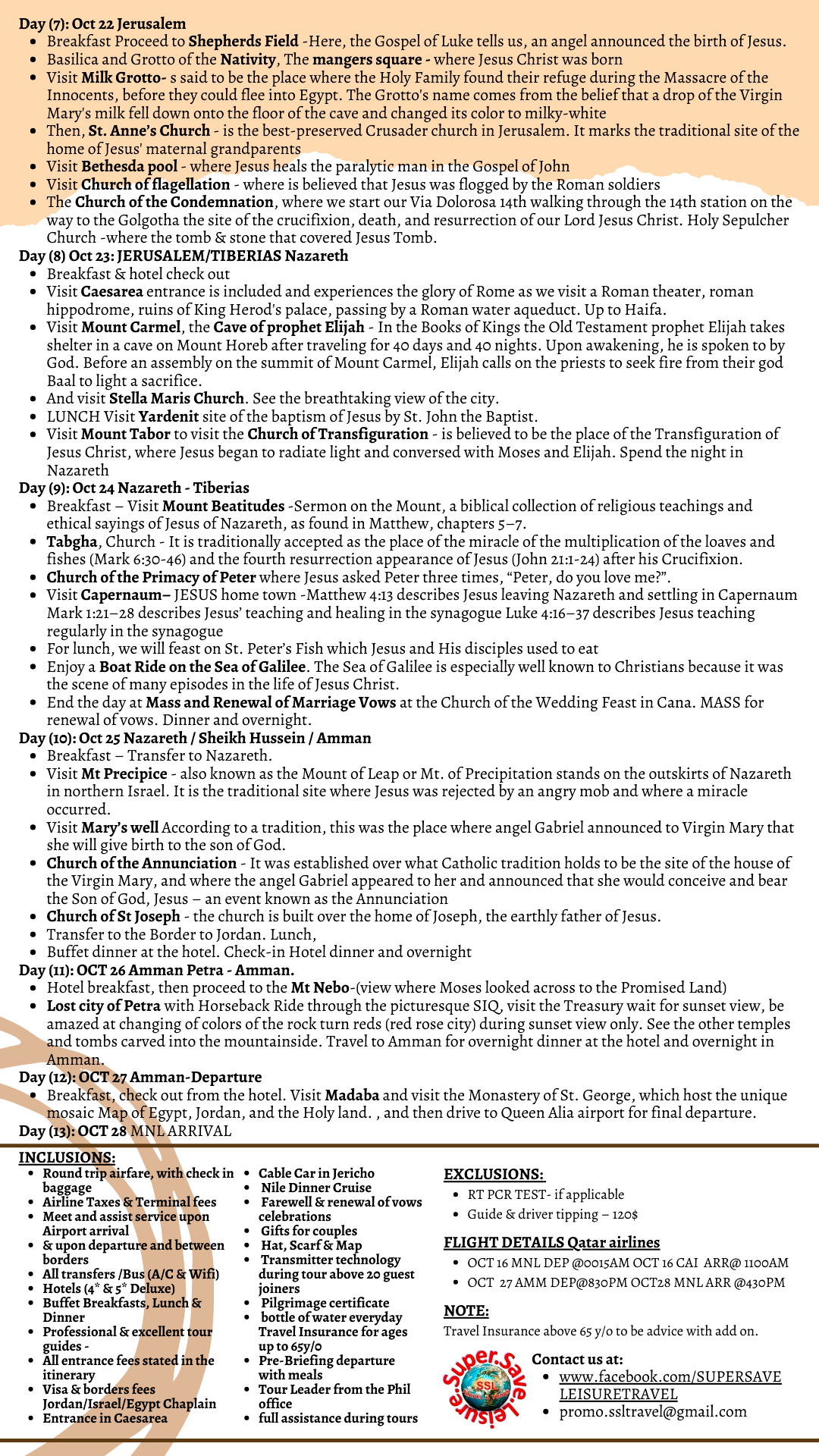 To know more about the places to visit, please click the Biblical sites to visit.