A pilgrimage is simply a spiritual journey. It is a time in life that is set apart to be with God. The reason these times strengthen our faith is because we are prepared to listen to God.
When we seek God, we will find him.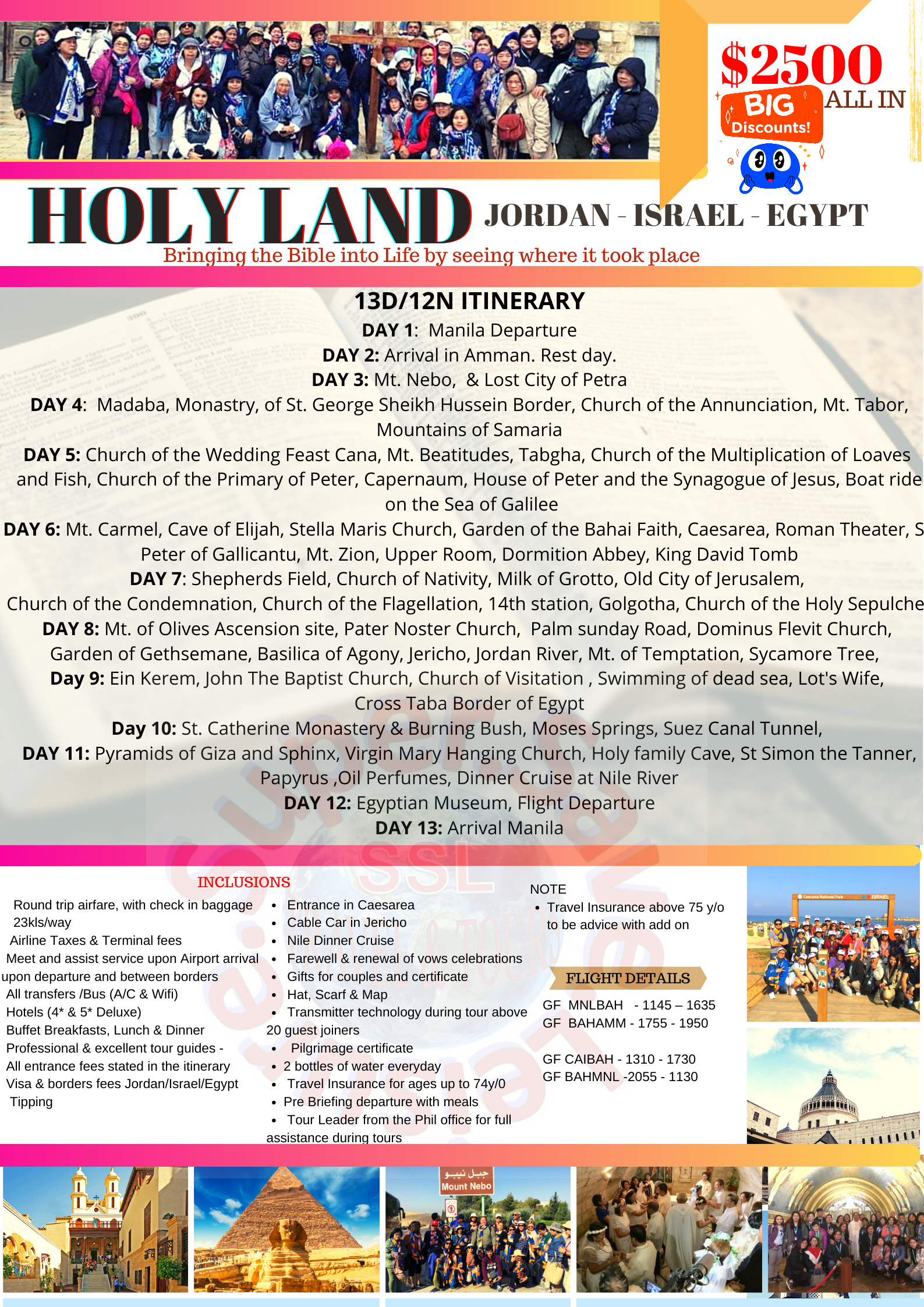 LET US TAKE YOU THERE!!