A pilgrimage is simply a spiritual journey. It is a time in life that is set apart to be with God. The reason these times strengthen our faith is because we are prepared to listen to God. When we seek God, we will find him.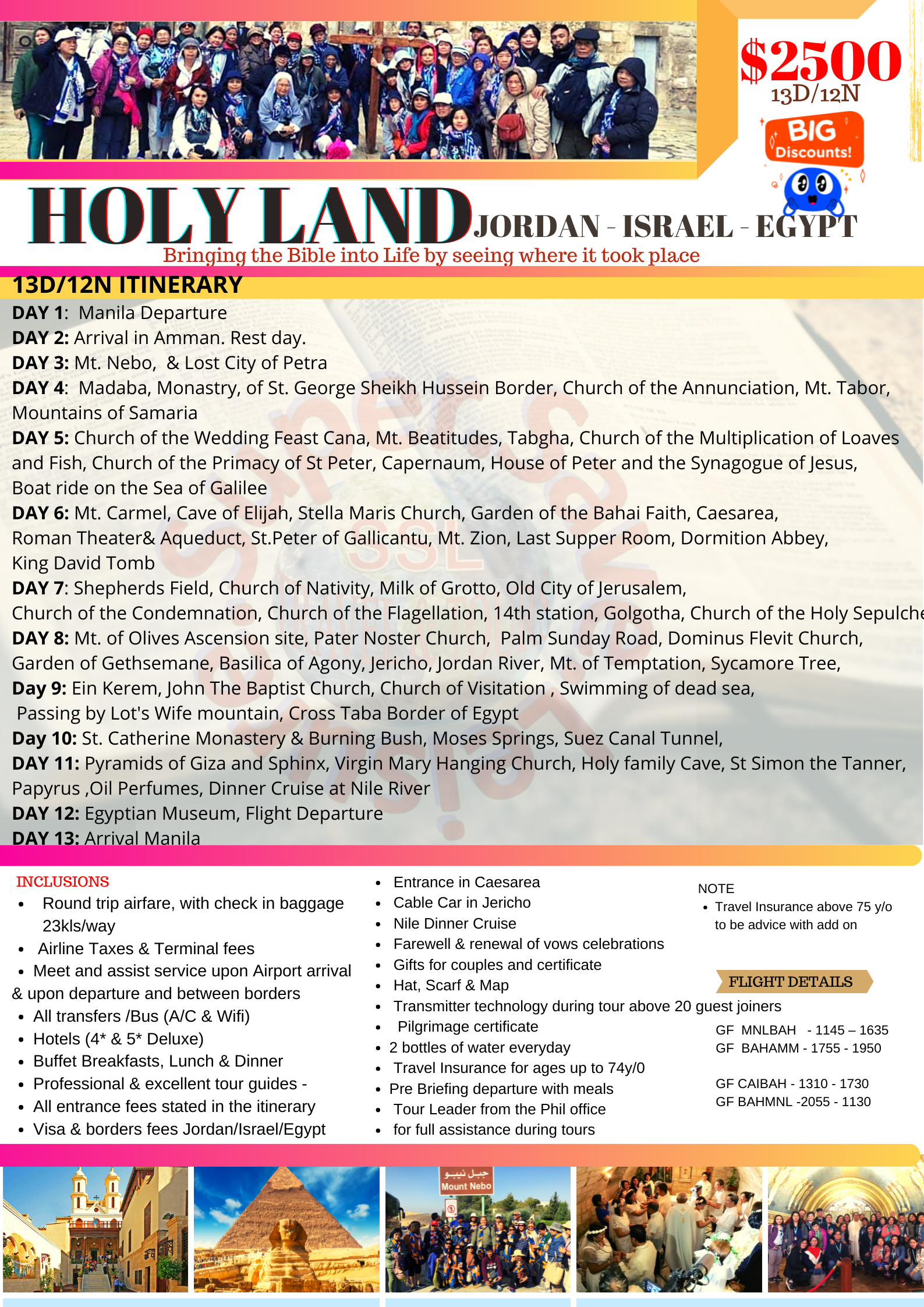 HOLY SITES TO VISIT:
Mount Nebo
is significant because of its role in the Old Testament. The Bible says that Mount Nebo was where Moses lived out his final days and saw the Promised Land, which he would never enter. It is said that Moses' body may be buried here, although that has yet to be proven.
PETRA
Located amid rugged desert canyons and mountains in what is now the southwestern corner of the Hashemite Kingdom of Jordan, Petra was once a thriving trading center and the capital of the Nabataean empire between 400 B.C. and A.D. 106.
What happened in the Sea of Galilee in the Bible?
The Sea of Galilee
itself is a major Christian tourist attraction because this is where Jesus is said to have walked on the water (John 6:19-21), calmed a storm (Matthew 8:23-26) and showed
the disciples miraculous catches of fish
(Luke 5:1-8; John 21:1-6).
BASILICA OF ANNUNCIATION - Annunciation to the Blessed Virgin Mary
Annunciation, also called Annunciation to the Blessed Virgin Mary or Annunciation of the Lord, in Christianity, the announcement by the angel Gabriel to the Virgin Mary that she would conceive a son by the power of the Holy Spirit to be called Jesus (Luke 1:26–38).
To view updated Itinerary and Terms & Policies please click chat below