BRINGING THE BIBLE INTO LIFE BY SEEING WHERE IT TOOK PLACE
A pilgrimage is a journey, often into an unknown or foreign place, where a person goes in search of new or expanded meaning about their self, others, nature, or a higher good, through the experience. It can lead to a personal transformation, after which the pilgrim returns to their daily life. Wikipedia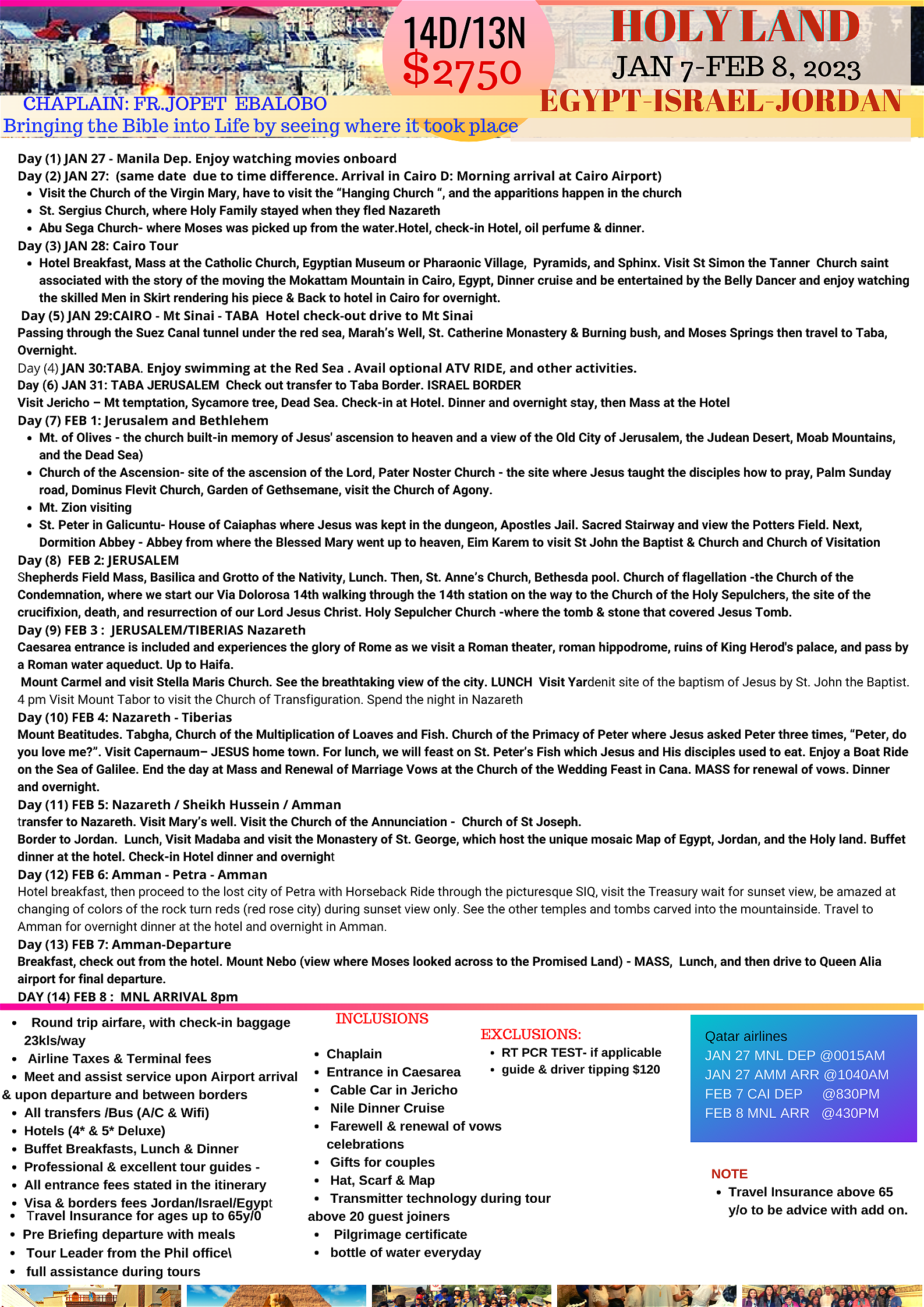 Note: Once registered we will send you confirmation form and due date for the down payment $300usd .Balance will be paid in terms. The rates above is base on paying Cash basis.
DEPARTURE DATE : JAN 27- FEB 8, 2023
CHAPLAIN : FR JOPET EBALOBO
TOUR PACKAGE RATE : $2750 ( see inclusions)
To know more about the places to visit, please click the BIBLICAL SITE TO VISIT.