Be amaze and fall in love with Greece visiting Athens ,Santorini, Meteora, Thermopylae, Delphi-Kalambaka and others historical and religious sites.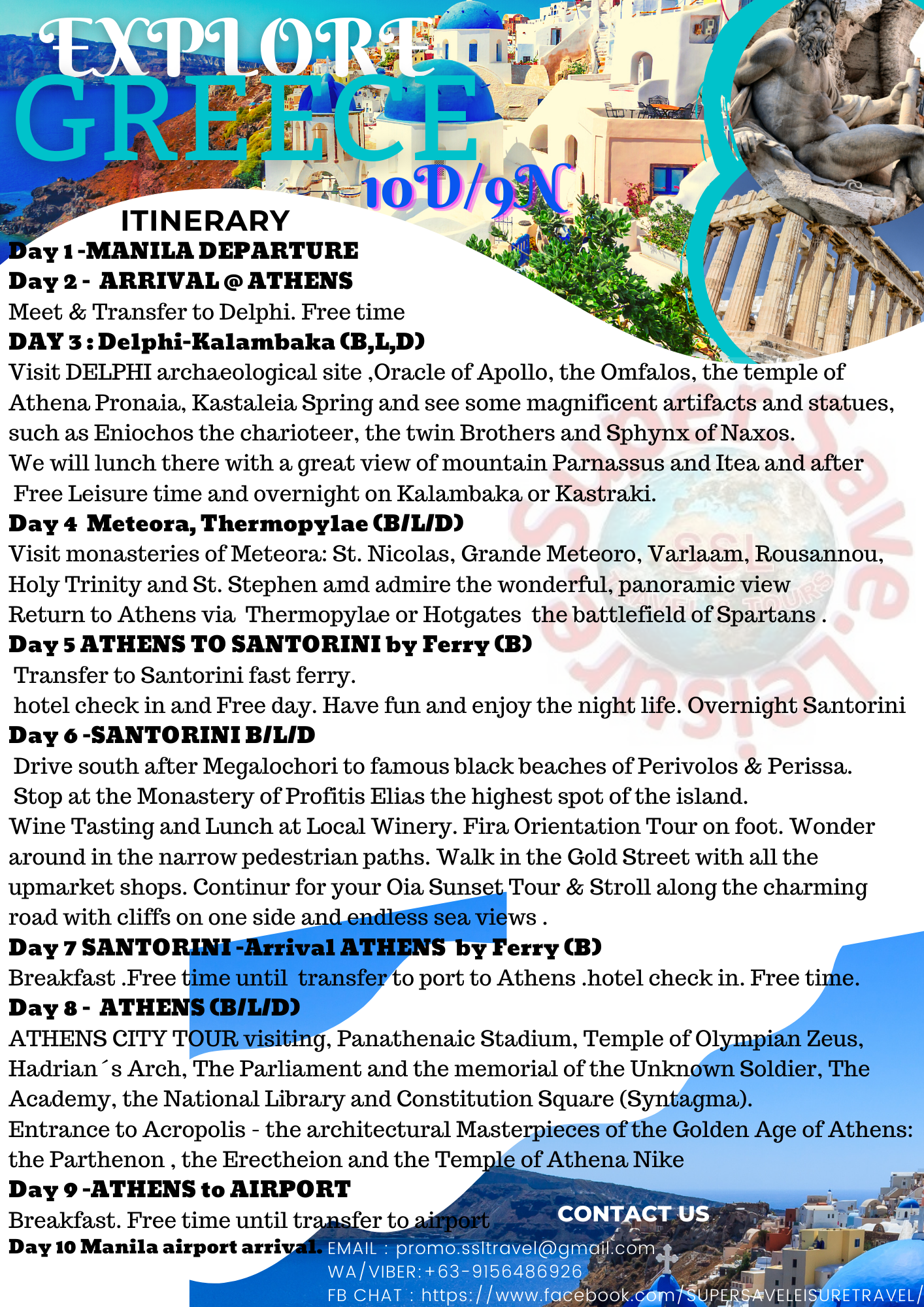 " click for or more details and for reservation " Join us and let us take you there!!!
Stop at the battlefield of Thermopylae or Hotgates , where King Leonidas and the 300 brave Spartans gave their lives for the freedom of Greece. Honor and Glory was their moto. They achieved both, as their memory lasts forever. Be part of the religious and historical experience.