Discover the best tourist attractions in Japan.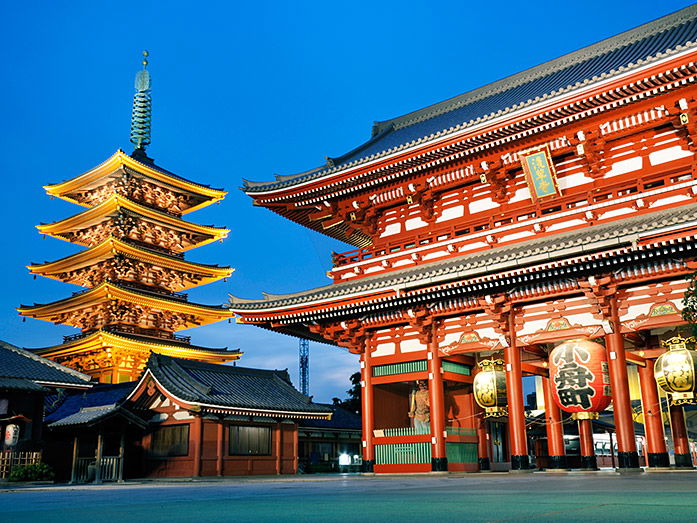 Sensoji Temple
Sensoji is Tokyo's oldest temple, with a history dating back over 1300 years. This temple is most famous for its big red lantern hanging at the main gate called Kaminarimon, which is located in the popular sightseeing neighborhood of Asakusa.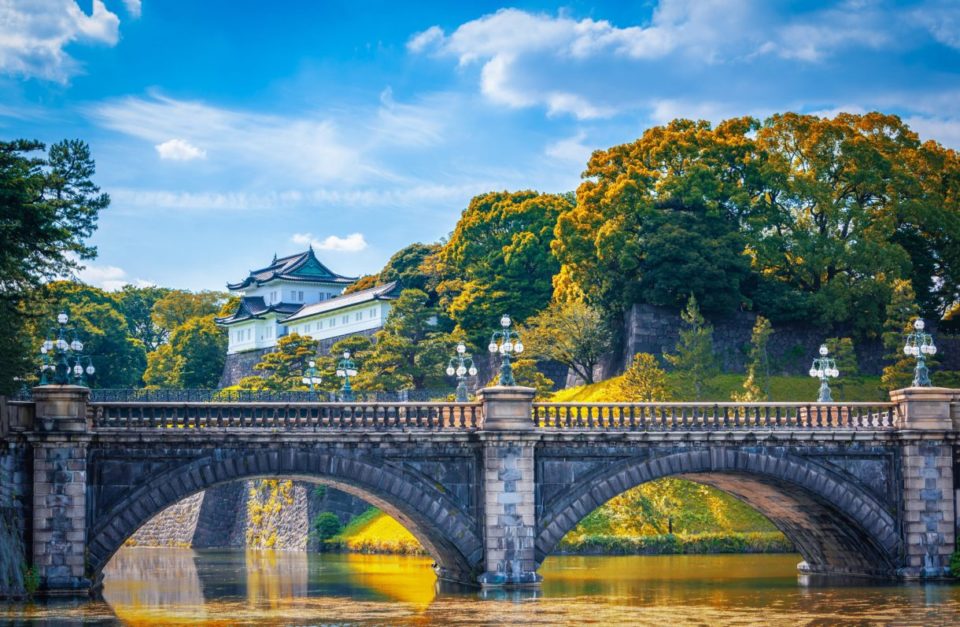 Nijubashi Bridge
The Imperial Palace's main bridge may be seen overhead. It's featured in guidebooks and postcards, and it's perhaps Japan's most famous bridge – even a symbol of the country. The majority of people, including the Japanese, refer to it as Nijbashi. However, this is an instance of mistaken identity.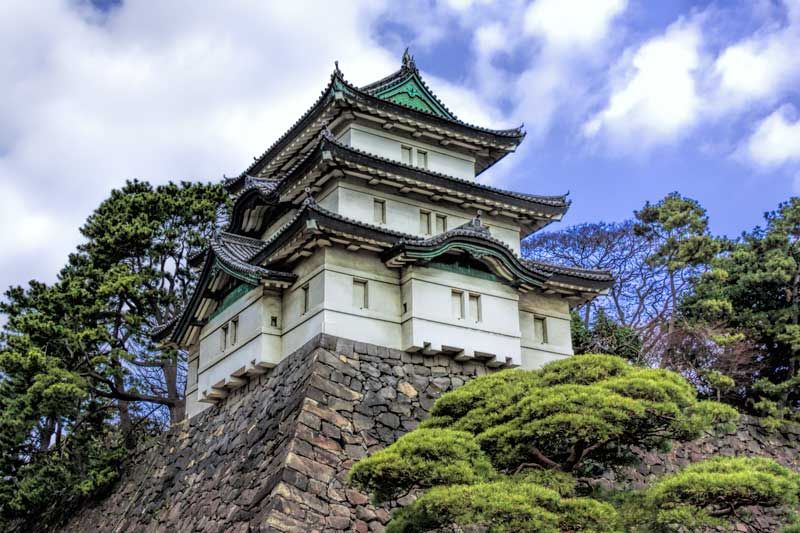 Tokyo Imperial Palace
The Tokyo Imperial Palace and its lovely grounds are a world away from the city's hustle and bustle. This tranquil green paradise in central Chiyoda Ward is just a 10-minute walk from Tokyo Station and the high-rise Marunouchi business area. It covers an amazing 1.15 square kilometers. The palace was built on the site of the previous Edo Castle and became the Imperial Family's permanent residence in 1869. While you can't go inside unless on rare special occasions, the manicured lawns, topiary trees, and beautifully managed gardens are not only visually enchanting but also give you a decent picture of what it's like to be king.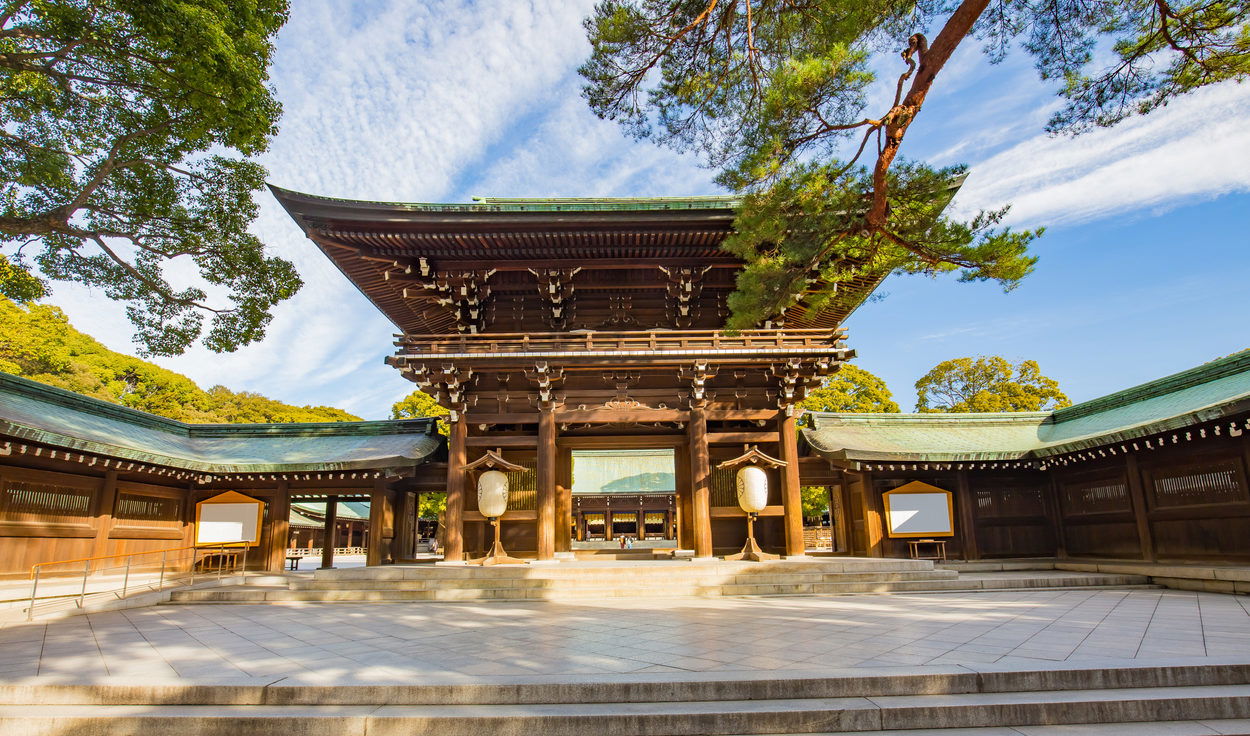 Meiji Jingu Shrine
The deified souls of Emperor Meiji and his consort, Empress Shoken, are honored at Meiji Shrine. Meiji Shrine and Yoyogi Park, which are both located near the JR Yamanote Line's famous Harajuku Station, form a significant woodland space amid the densely built-up metropolis. The expansive shrine grounds include walking routes ideal for a leisurely stroll. In 1920, the shrine was finished and dedicated to Emperor Meiji and Empress Shoken, eight years after the emperor's death and six years after the empress's death. The shrine was damaged during WWII, but it was reconstructed shortly afterward.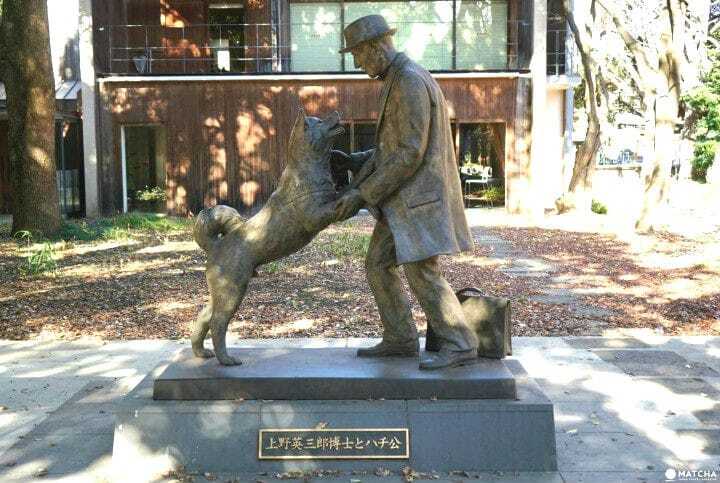 Hachiko a Japanese Akita Dog
Japanese Akita dog remembered for his remarkable loyalty to his owner, Hidesabur6 Ueno, for whom he continued to wait for over nine years following Ueno's death.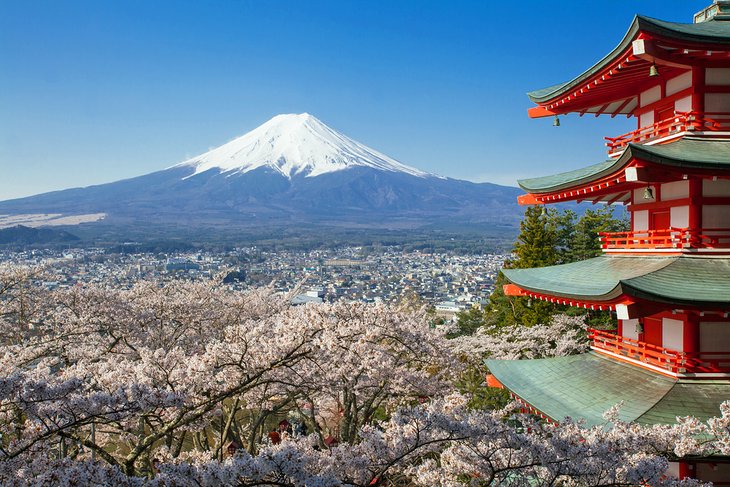 Mt. Fuji
The Japanese have developed a spiritual affinity with the mountain over the years. Hasegawa Kokugyo (1541-1646), a famous religious ascetic, is said to have climbed the peak over 100 times. Fuji-ko, a group of like-minded Mt. Fuji enthusiasts, was formed as a result of his achievements. To display their devotion, the cult built shrines, carved rock monuments, and fasted. The Tokugawa Shogunate eventually outlawed the religion, but despite this, Japan's long-standing practice of mountain worship has guaranteed that the mountain is treasured and recognized as a spiritual destination.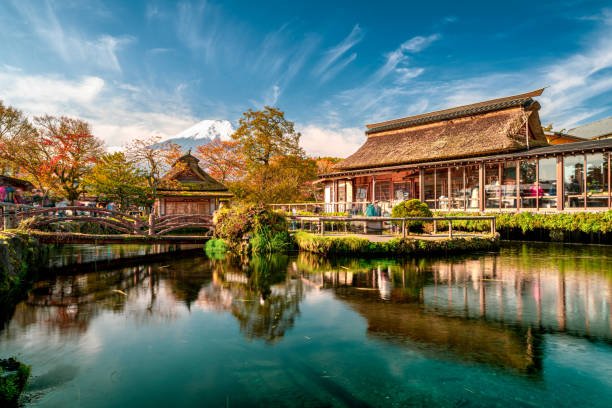 Oshino Hakkai
The eight pools of water that make up Oshino Hakkai are referred to as Hakkai, or "Eight Seas." These peaceful ponds are connected by bridges and pathways. Traditional thatched roof homes, slowly spinning water wheels, and a beautiful view of Mt. Fuji transport you to another time. Oshino Hakkai's eight ponds are a lovely result of previous eruptions and tremendous volcanic activity. Several are renowned for their mineral-rich spring water and are fed by an underground reservoir. Waku Pond's water is so clear and clean that the Ministry of the Environment named it among the greatest spring water in the country in 1985. Try the water and even take some home in a bottle.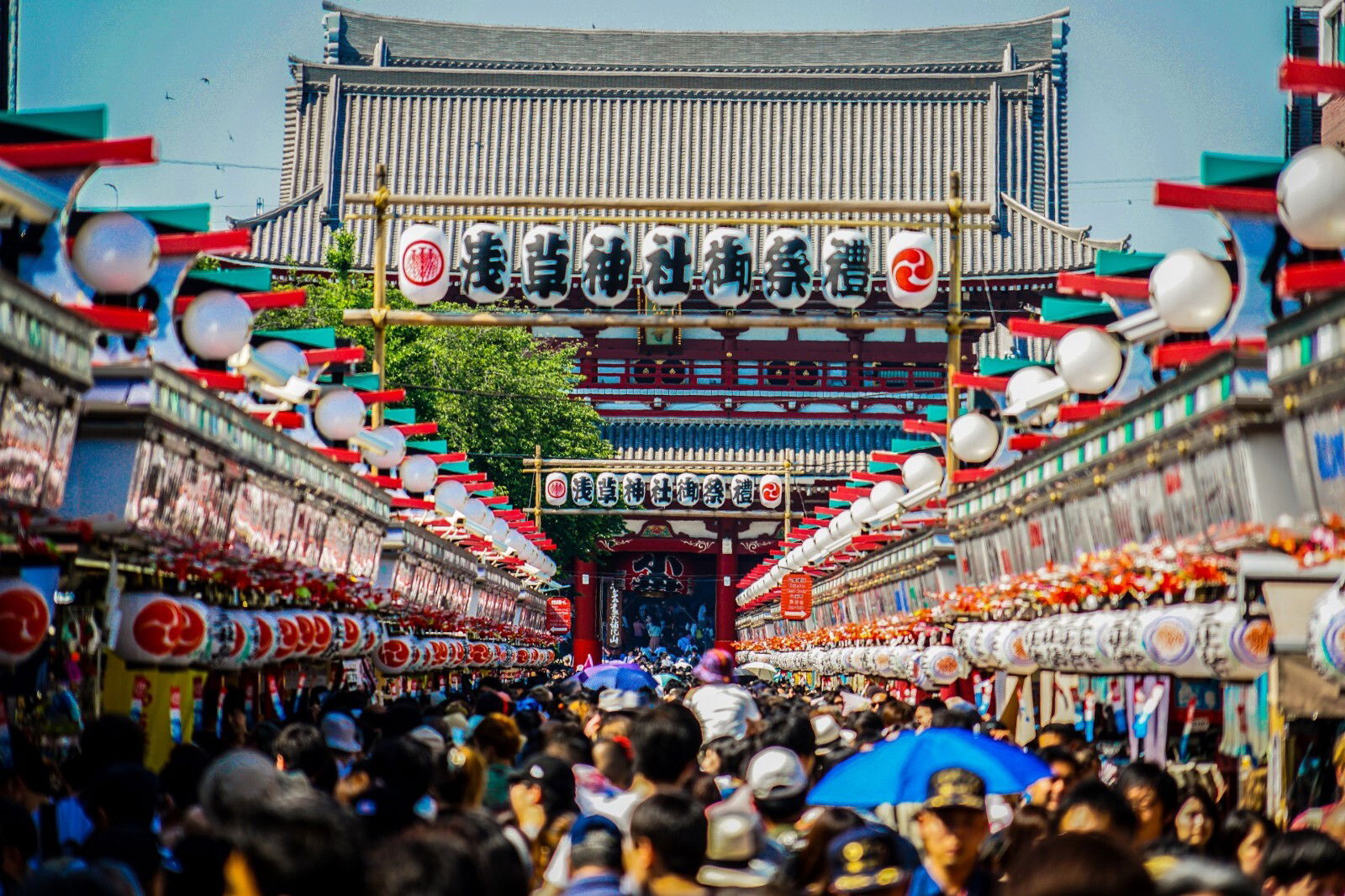 Nakamise Shopping Street Tokyo
Nakamise-dori, one of Japan's oldest shopping streets, dates from the 17th century and offers a taste of old Tokyo. Most of the businesses in this arcade have been run by the same family for years, and they sell souvenirs, high-end street food, and enticing snacks. Don't miss this opportunity to sample some of the city's best street food in one location. Two local favorites are ningyoyaki, which are small sponge cakes filled with red bean paste and shaped after iconic Asakusa sites, and freshly toasted sembei crackers. Among the stalls, look for juicy fried beef croquettes, sweet melon pan bread, or cold matcha ice cream.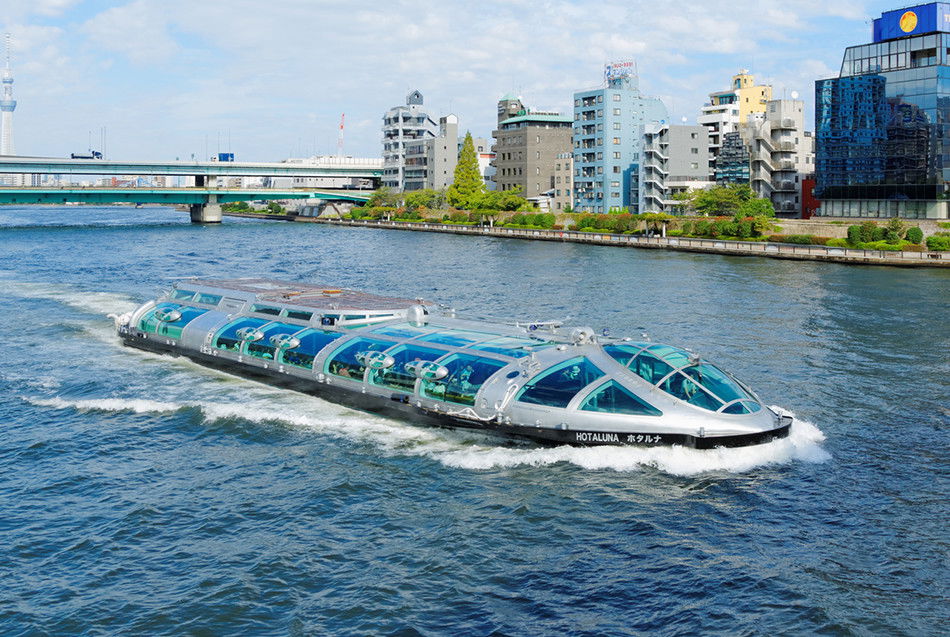 Sumida River Cruise
The Sumida River has served as Tokyo's seaport since ancient times, and the southeastern half of the Japanese city confronts Tokyo Bay. This proximity to the sea has historically drawn both tourists and business, and you can still see ships passing along the rivers and in Tokyo Bay. The so-called water buses, or suijo bus in Japanese, are among these ships. In recent years, these distinctive boat taxis have gained appeal, particularly among visitors.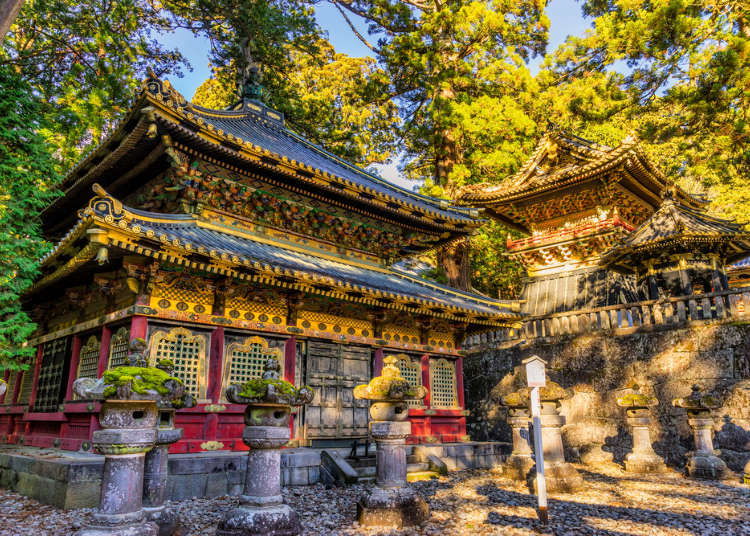 Toshogu Shrine
Tokugawa Ieyasu, the most famous samurai leader, is honored at Nikko Toshogu Shrine. Its intricately carved and magnificently painted structures are a highlight of any visit to Tochigi's Shrines and Temples UNESCO World Heritage site.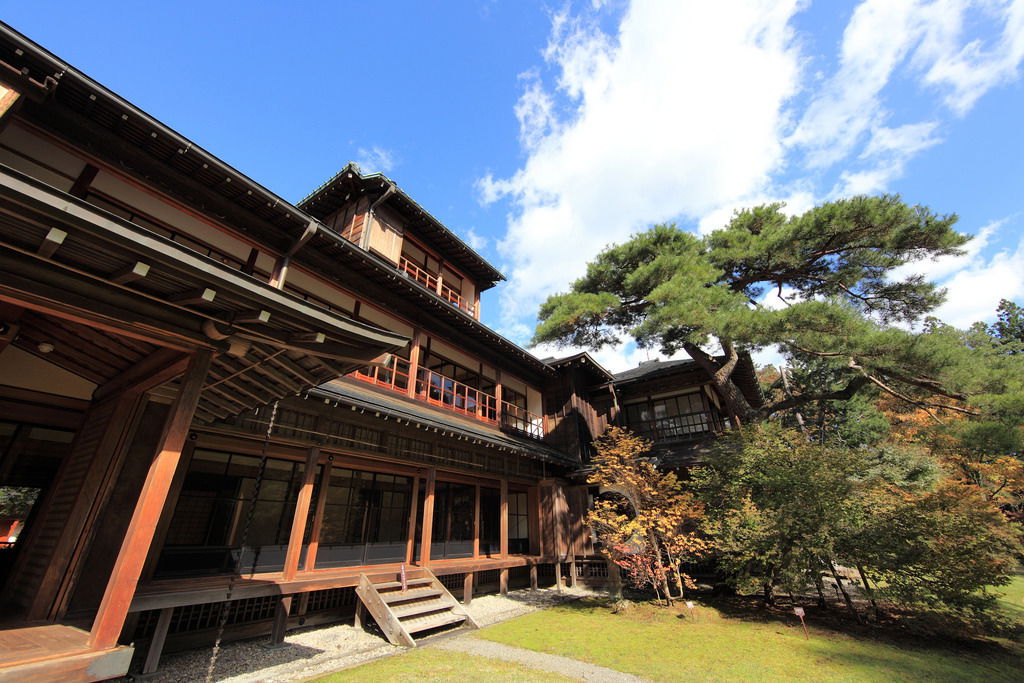 Tamozawa Imperial Villa
The Imperial Villa Nikko Tamozawa was built in 1899 as a resting spot for Imperial Prince Yoshihito (later becoming Emperor Taisho). Until its closure in 1947, it was utilized by three generations of emperors and imperial heirs. The villa's complex has 106 rooms and incorporates architectural styles from the Edo, Meiji, and Taisho eras, as well as Western influences. From 1997 to 2000, Tochigi Prefecture worked on the villa's renovation, restoring it to its 1921 appearance. The villa and its grounds have been open to the public as a memorial park since 2000.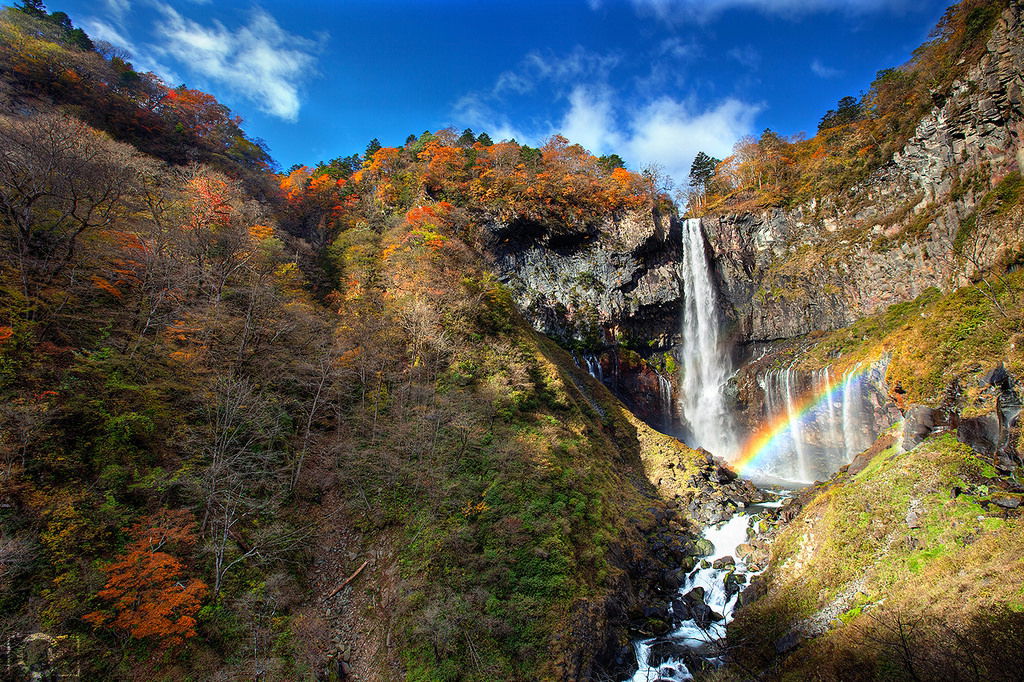 Kegon Falls
The most famous of Nikko's 48 waterfalls is Kegon Falls. Lake Chuzenji's water cascades 97 meters straight down to the rocks below, producing a dynamic and stunning natural masterpiece. A special elevator transports tourists to the basin, where they can watch the intensity and sound of the water up close! The waterfall is impressive in any season, but it is especially impressive when it is surrounded by fresh green foliage in May, house martins in June, or the "12 falls" - little streams of the frozen cascade encased in blue ice – in January and February.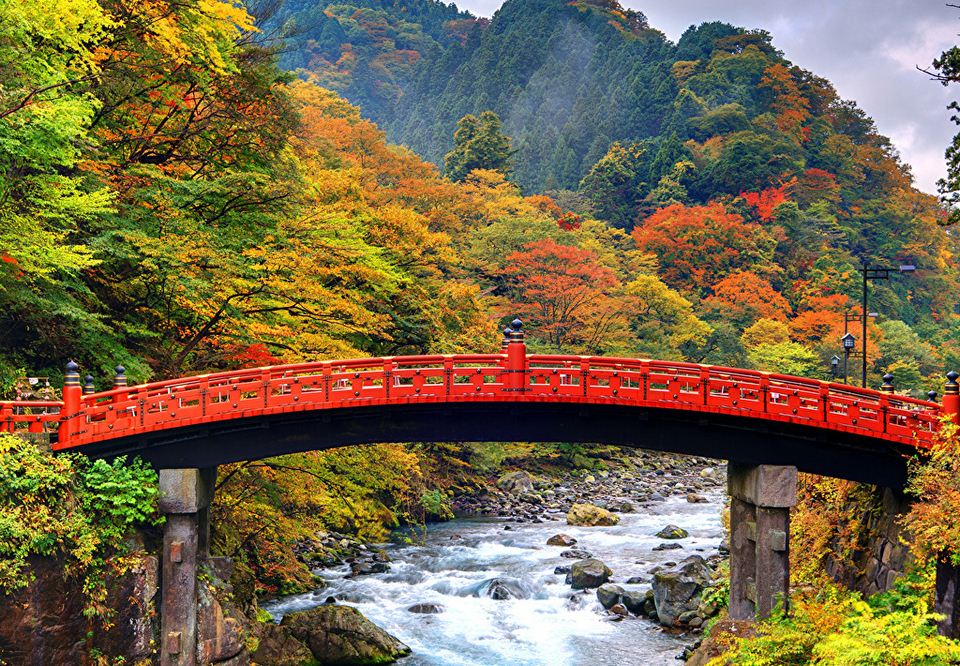 Shinkyo Bridge
The Shinkyo Bridge in Nikko is a sacred river crossing that belongs to the adjacent Futarasan Jinja Shrine. The exquisite arc of this bridge crosses the Daiya-gawa River, and its vermilion and black lacquer contrasts nicely with the natural nature around it, making it one of Nikko's most well-known sightseeing attractions.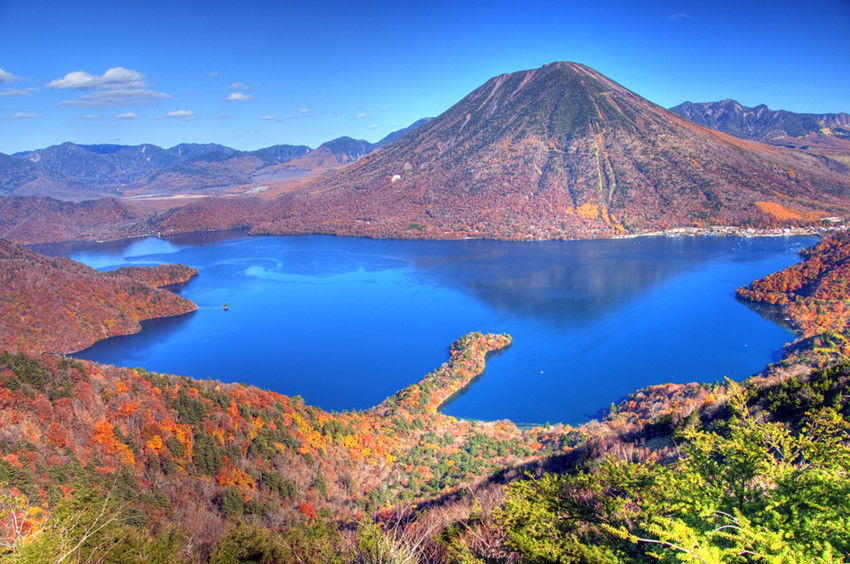 Lake Chuzenji
Lake Chuzenji, located just west of Nikko, is Japan's highest elevation natural lake. The area's altitude and beautiful surroundings attract visitors seeking a respite from Japan's hot summers. It's also popular in the fall because of its spectacular autumn foliage.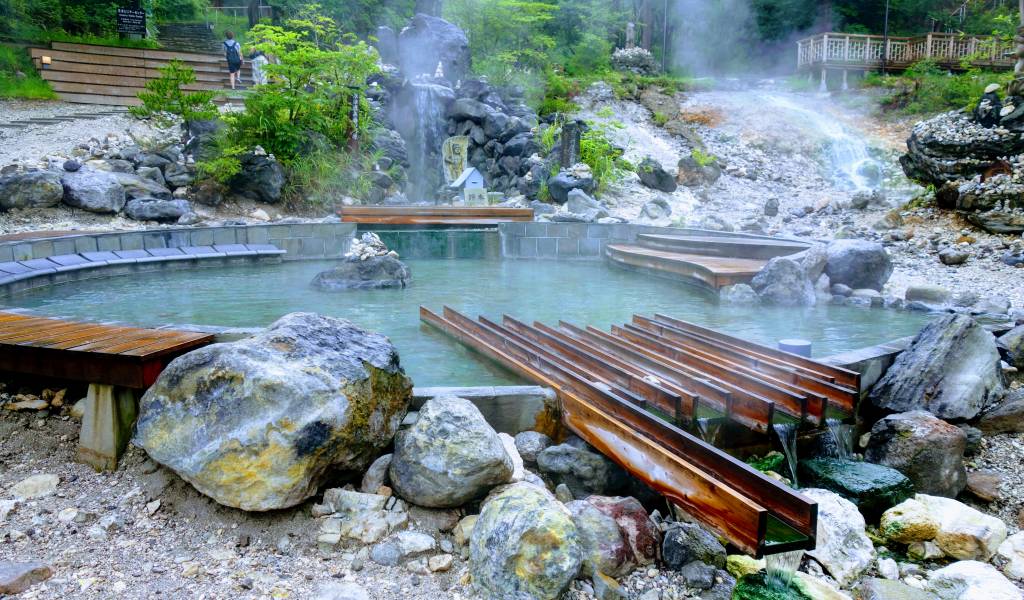 Onsen
Hot springs, or onsen in Japan, are a popular tourist attraction for both locals and visitors. Onsen are traditional Japanese hot springs that are considered a must-do when visiting the Land of the Rising Sun.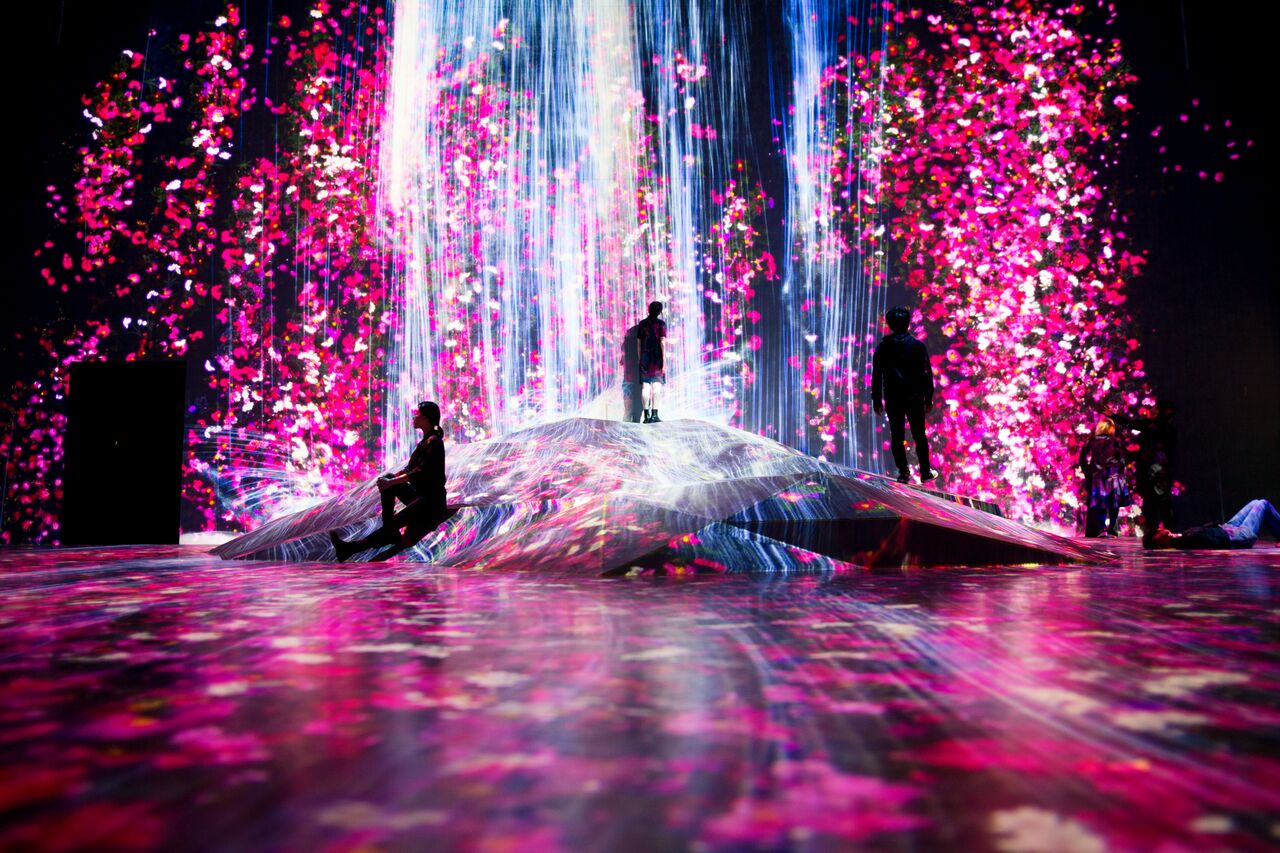 Digital Art Museum
The Mori Building Digital Art Museum should go without saying that it is unlike any other museum you've ever seen. This 10,000 square meter room uses 520 computers and 470 projectors to create a five-sensory experience. This digital art museum has no predetermined itinerary for visitors to follow. Allow your curiosity and creativity to lead you down any road you like.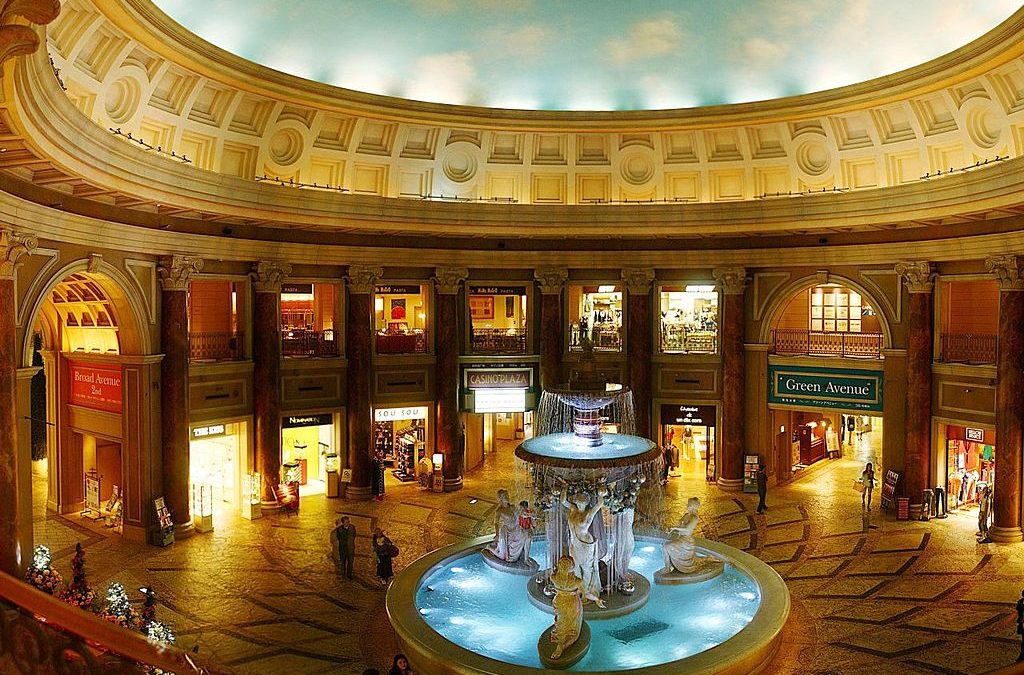 Venus Fort
Venus Fort is a shopping mall in Odaiba, Tokyo, that is part of Palette Town. It is a Venetian-style mall that can transport you to Italy for a little period of time. There are numerous outlet stores as well as numerous restaurants and food courts to choose from.
Be prepared to answer the following questions ; 1. Desired travel date:? 2. How many persons joining
| | | |
| --- | --- | --- |
| Click to get quotation (log in first to your FB) | To reserve please fill up the form | Pay Now |