Korea is an interesting destination to visit and live. You'll be startled by spectacular seasonal changes in nature no matter when you visit Korea, such as cherry blossoms in the spring, flower fields in the summer, colorful leaves in the fall, and a white wonderland in the winter.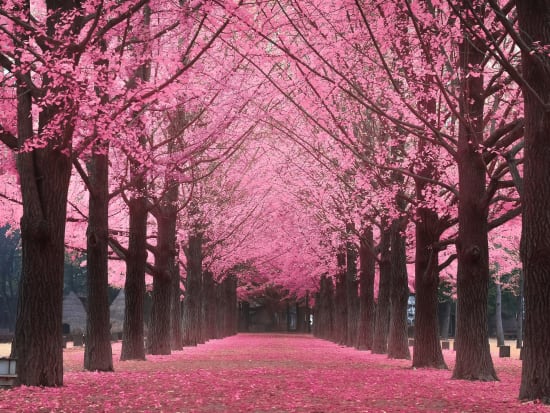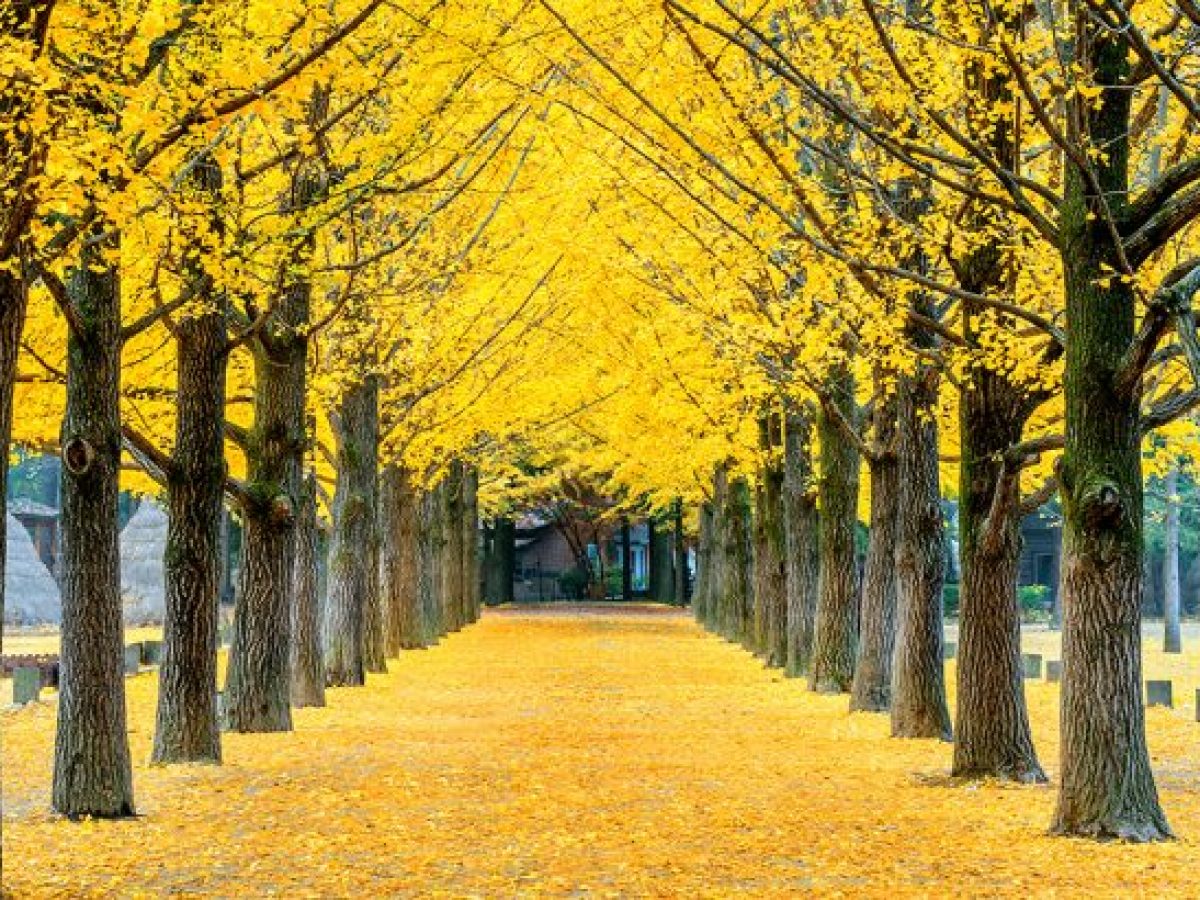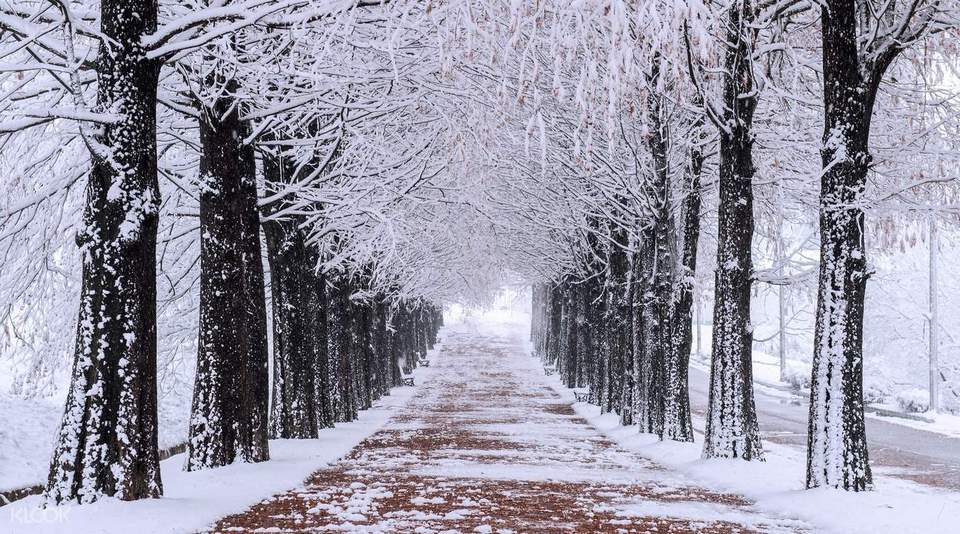 Nami Island
Also known as Namiseom Island, is located north of Seoul in the Han River. The island is a small green dot in the river that looks like it belongs in a mythical realm. Nami Island is well worth a visit whenever you find yourself in Seoul! This article will explain what to do on Nami Island and how to get there. Nami Island was formed in 1944, although it remained desolate for a long time. Sujae Minn Byeong Do purchased Nami Island the year before and began developing the island for tourism in 2966. Nami Island has grown in popularity as a tourist destination since then.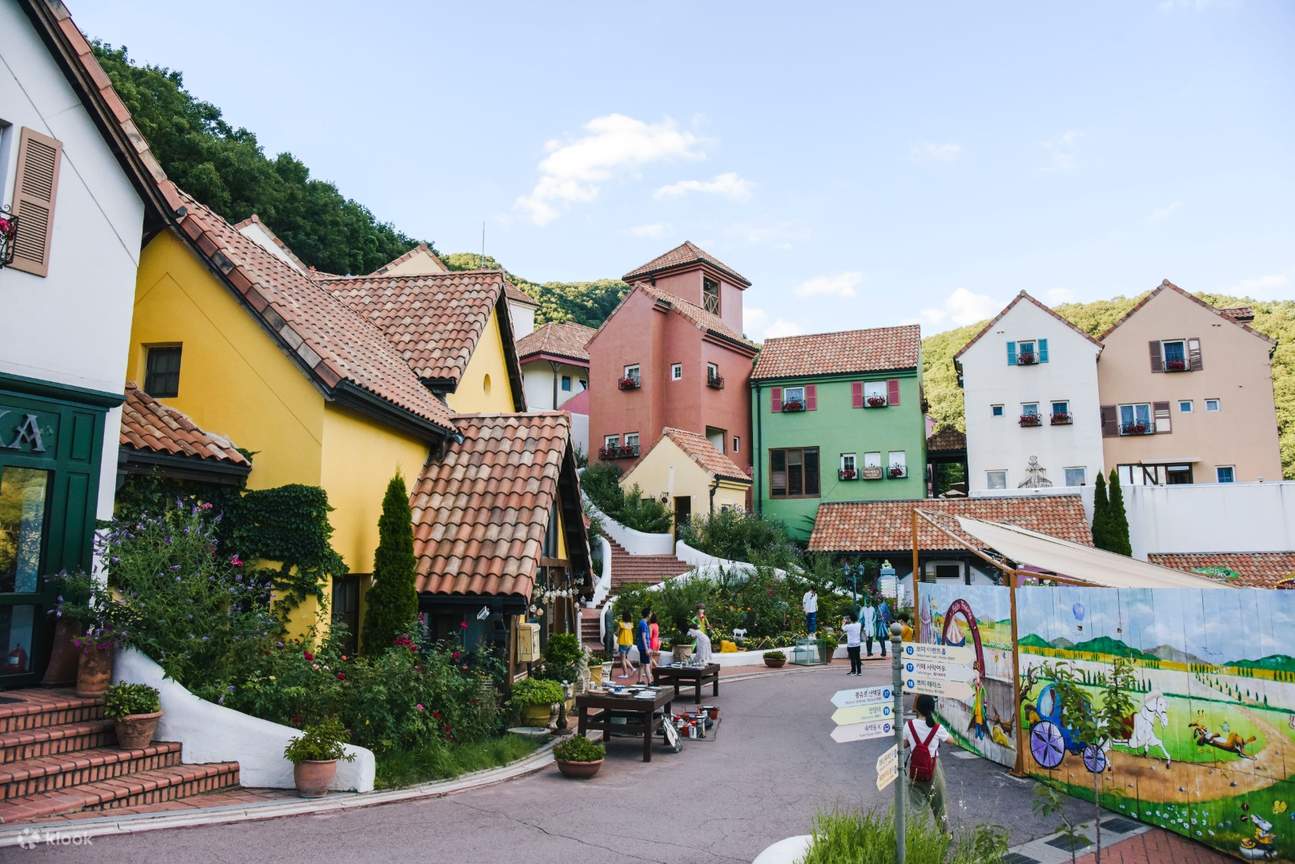 Petite France
French themed cultural village set in Korea.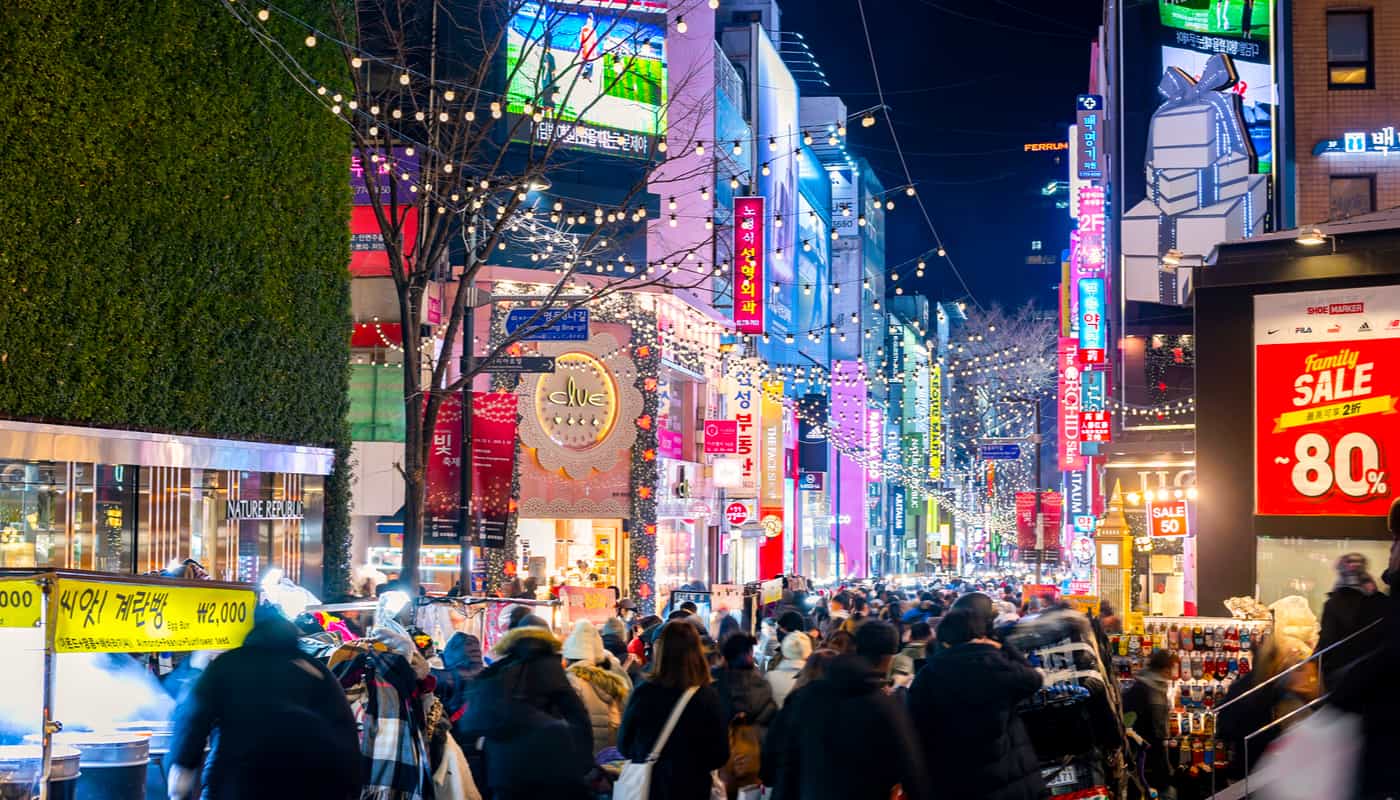 Myeong-dong
Every day, almost two million people visit the bustling district of Myeong-dong. Myeongdong, Seoul's shopping, banking, and prime cultural hub, has enough to do both day and night. Myeong-dong was mostly residential during the Joseon Dynasty, but it became increasingly commercial following the Korean War. High-rises, premium department stores, boutiques, elegant restaurants, and street vendors abound in this renowned Seoul district today. Myeong-dong, with its fashionable stores and cultural attractions, is a must-see Seoul neighborhood.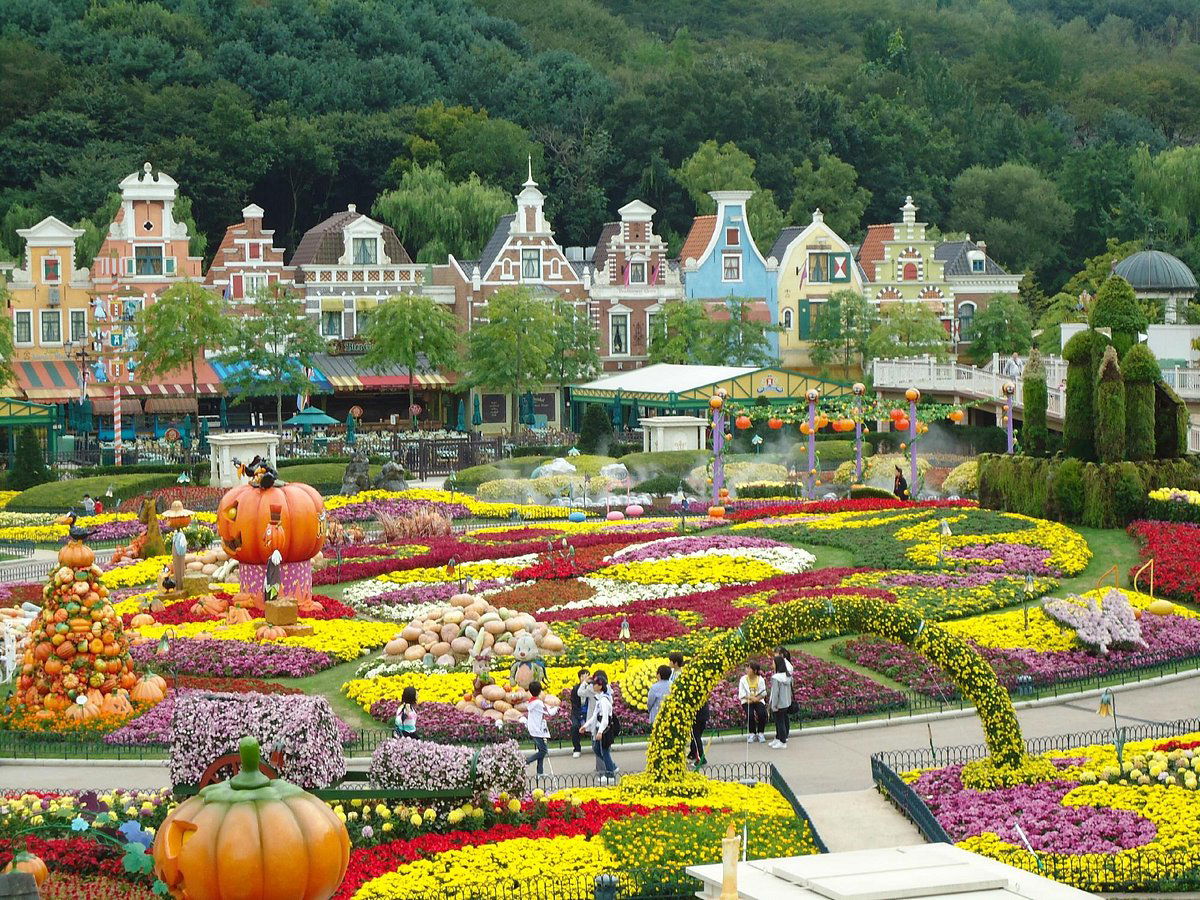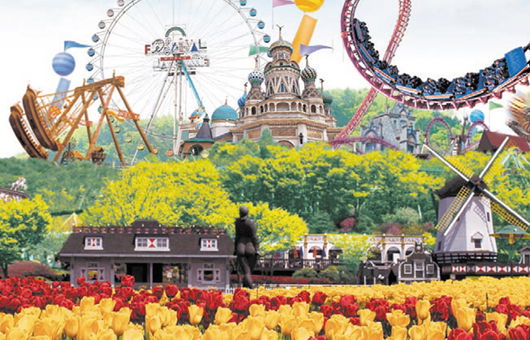 Everland
Everland is Korea's largest and most ideal amusement park for visitors of all ages! Global Fair, American Adventure, Magic Land, European Adventure, and Zootopia are the five theme zones that make up Everland. Everland has a large amount of rides to choose from. T-Express, Korea's first wooden roller coaster, is one of the most well-known. T-Express is also one of the top ten fastest wooden roller coasters in the world. Another must-see sight in Everland is Zootopia, a 15,000m2 display with 2,000 animals representing 201 species. Visitors can witness the creatures in their natural habitat while travelling on the bus, which will occasionally transform into a boat to cross the river. The thrill of feeding animals up close is added to the experience.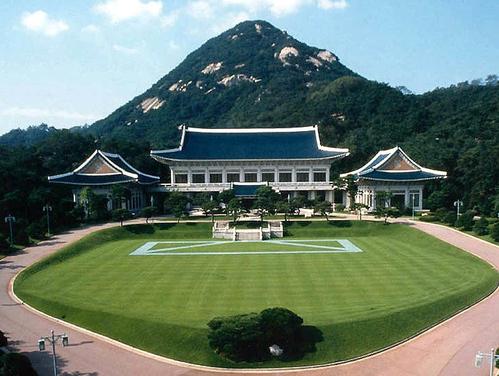 Blue House
The Korean presidential mansion, Cheongwadae, is also known as the Blue House. Cheongwadae is located in central Seoul and can be visited on an official tour. Cheongwadae's main building houses the presidential office, reception hall, and meeting room. The grounds of the property include a pond and gardens that extend to the foot of Bugaksan Mountain.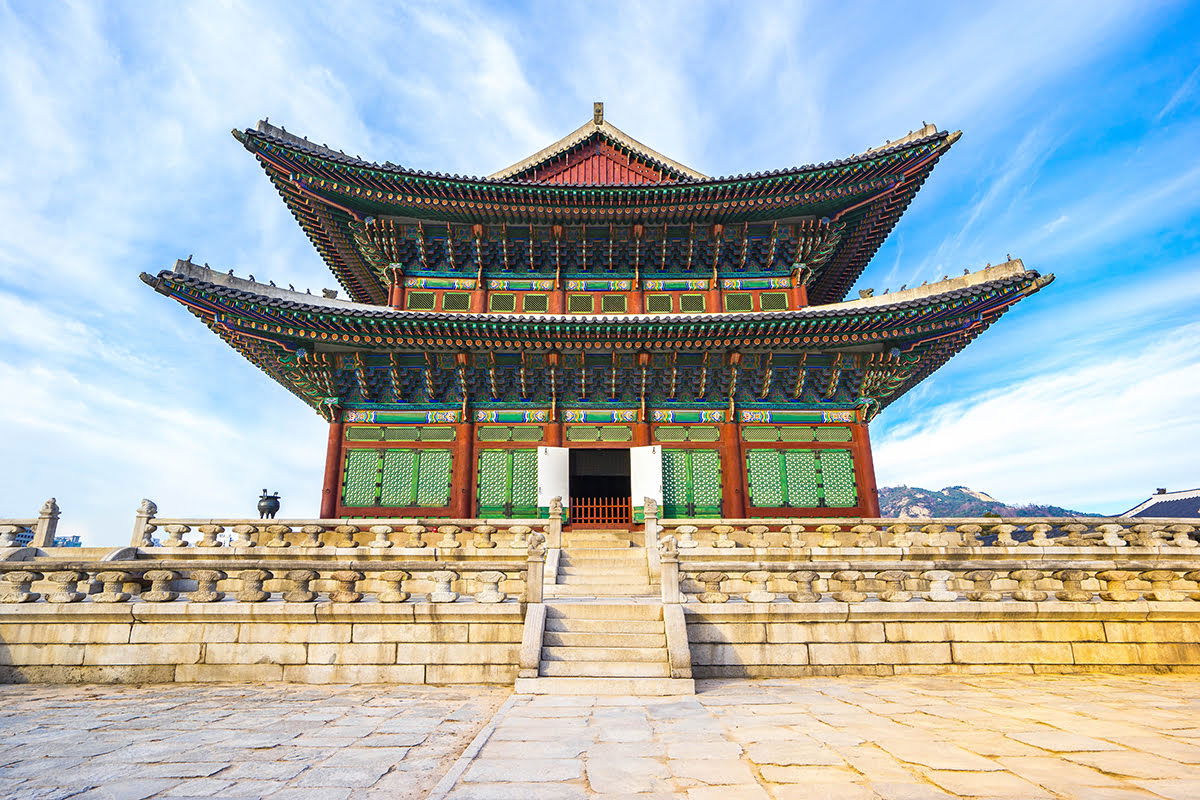 Gyeongbokgung Palace
Most gorgeous of the five palaces and is also the largest. During the Imjin War, the building was once damaged by fire (1592-1598). During King Gojong's reign, however, Heungseondaewongun led a restoration project that repaired all of the palace buildings (1852-1919).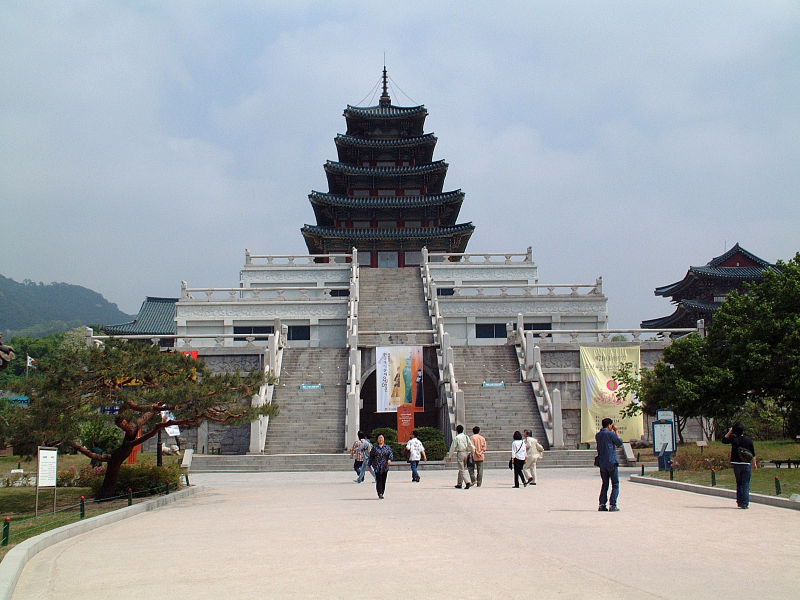 National Folk Museum
The National Folk Museum of Korea is a museum located on the grounds of Gyeongbokgung Palace. It should not be mistaken with the nearby National Palace Museum of Korea. The museum first opened on April 25, 1946. The museum was relocated to the grounds of Gyeongbokgung Palace in 1975. On February 17, 1993, the museum relocated to its current location. Over 4,000 relics are on display now, immersing visitors in the rich history. Exhibits at this museum show visitors how ordinary individuals lived in the past and present, including regular Korean people's lifestyles and traditions during a time when the country was primarily agricultural.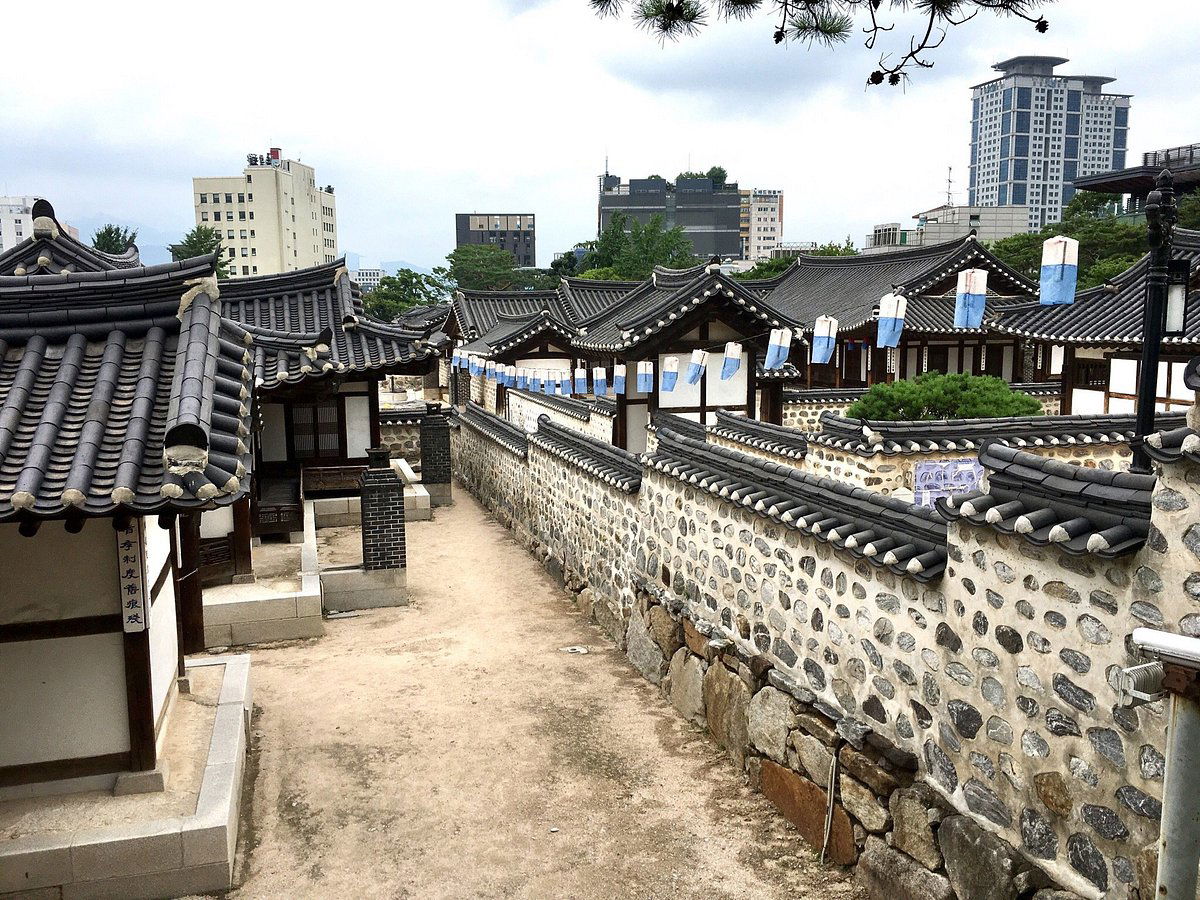 Namsan Hanok Village
Namsangol Hanok Settlement is a historic village on the northern slope of Namsan Mountain dating from the Joseon era (1392-1910). It first opened to the public in 1998, with free admission. Namsangol Hanok Village is frequently overlooked, especially by international visitors who prefer Bukchon Hanok Village or even Insadong. A journey to Namsangol Hanok Village, which is a short walk from Myeongdong Station, would be worthwhile due to its gorgeous surroundings and cultural legacy. Cheonghak-dong, the location where the gods live, was a popular summer vacation spot during the Joseon Dynasty because of its stunning surroundings.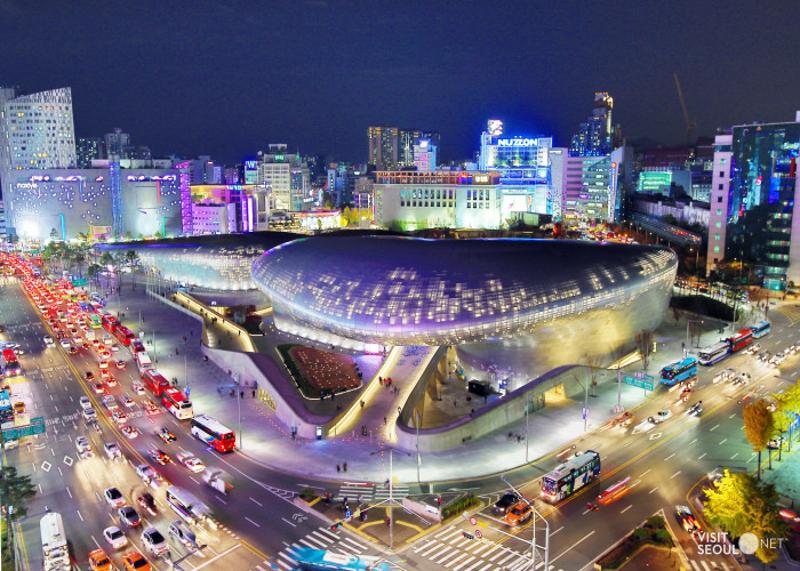 Dongdaemun Design Plaza
DDP stands for Dongdaemun Design Plaza, which means Dream, Design, and Play. It hosts domestic and international exhibitions, fashion displays, forums, conferences, and other events. DDP is Korea's first public project to use 3-Dimensional Building Information Modelling (BIM) and other digital building methods. Every construction requirement was regarded as a collection of interconnected spatial relationships throughout the design process, which will define the social interactions and behavioural structure in/around the project. These connections constituted the design framework, outlining how various parts of the project, such as spatial organization, programmatic requirements, and engineering, interact.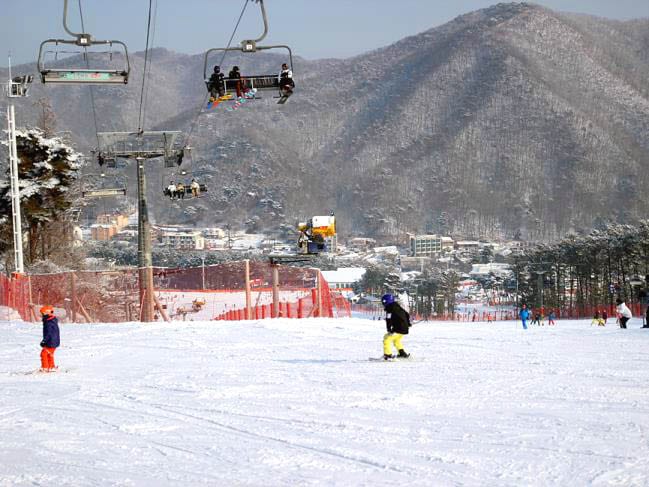 Jisan Forest Resort
Jisan Forest Resort, ski slopes were designed with the ecology in mind, making it a popular local attraction. The travel from Seoul is now safer thanks to the latest snow removal machine, allowing more visitors to visit the resort at night to enjoy night skiing. Beginner classes make learning to ski and snowboard simple for individuals travelling with family.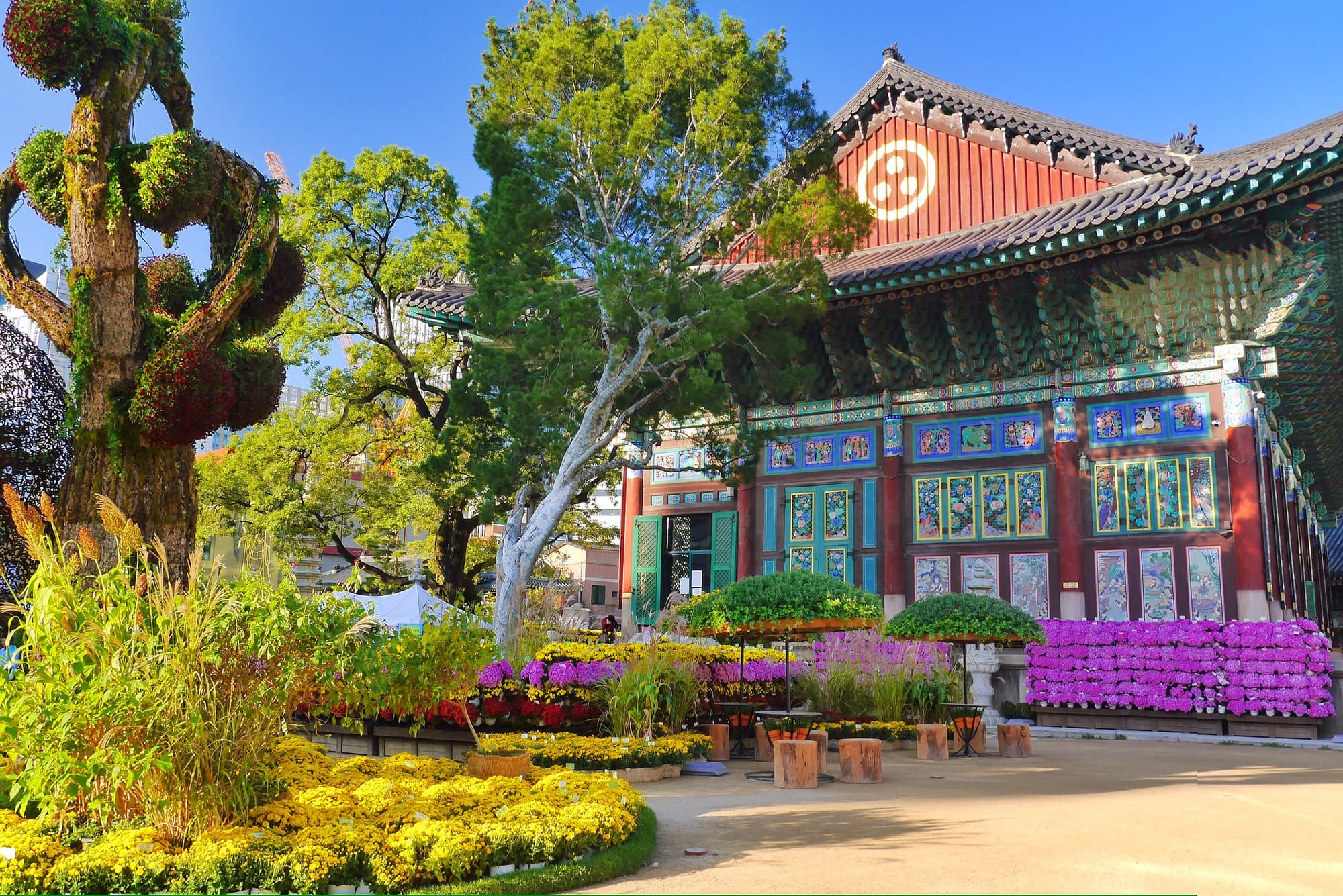 Jogyesa Temple
Jogyesa Temple is one of Korea's most important Buddhist temples. The temple represents Korean Buddhism because it is the district head temple of the Jogye order (the largest sect of Korean Buddhism). Every year, the temple hosts a variety of events, celebrations, and festivals in order to draw visitors from all around Korea. The yearly lantern festival and the chrysanthemum festival are two such events that draw thousands of visitors each year.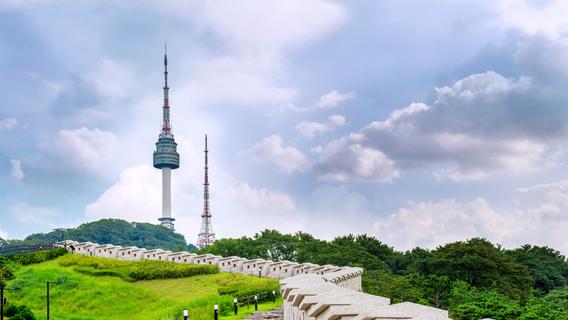 Namsan Seoul Tower
Namsan Seoul Tower was the country's first multipurpose tower, effectively combining a viewing observatory and a broadcasting tower. Namsan Seoul Tower has served as an iconic landmark of Korea and a representative tourist attraction for the past 40 years. The observatory of the tower provides an unobstructed view of the entire city, making it one of Seoul's most popular attractions among both domestic and international visitors. The Namsan Cable Car is another attraction of the tower. The cable car commenced service in 1962, transporting passengers from the mountain's base to the tower's base. Shuttle buses from downtown Seoul to the Namsan Cable Car are also provided for visitors' convenience.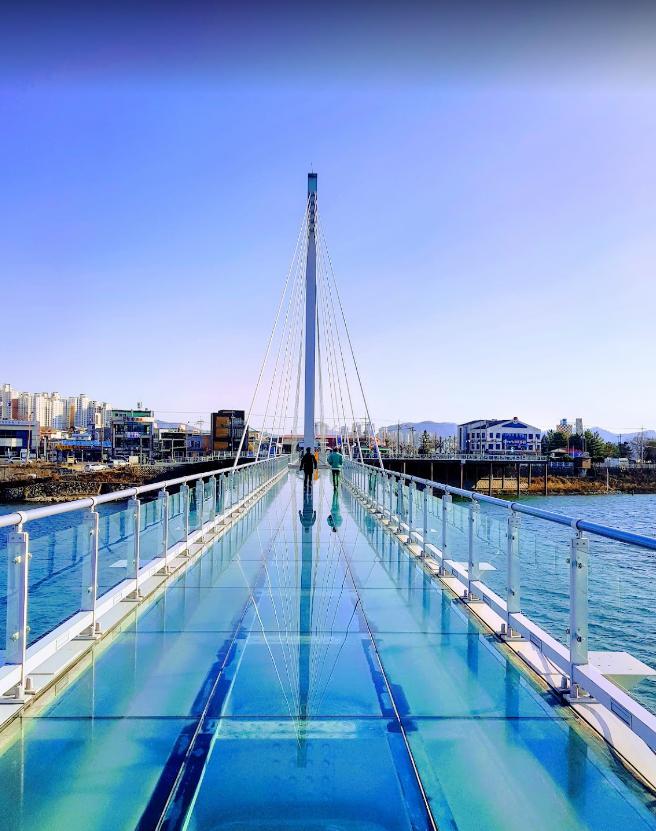 Soyanggang Skywalk-walking
A circular plaza and an observatory are located at the end of the Soyanggang Skywalk, which spans the river. While resting, visitors can take in the open view of the area. Its circular plaza also has a transparent floor and is a fantastic spot for capturing photos with the scenery as a backdrop. Visitors are drawn to a "Ssogarisang" sculpture of a leopard mandarin fish on the opposite side of the plaza. This sculpture's fountain water flows down at predetermined times.
Be prepared to answer the following questions ; 1. Desired travel date:? 2. How many persons joining
| | | |
| --- | --- | --- |
| Click to get quotation (log in first to your FB) | To reserve please fill up the form | Pay Now |


Edit your features from the Pages tab by clicking the edit button.