TRI CITY SINGAPORE MALAYSIA (JOHOR BAHRU) INDONESIA (BATAM)
Go, visit and explore as many places as you can while you are still able because you can always make money but you can't always make memorable and colorful moments in life.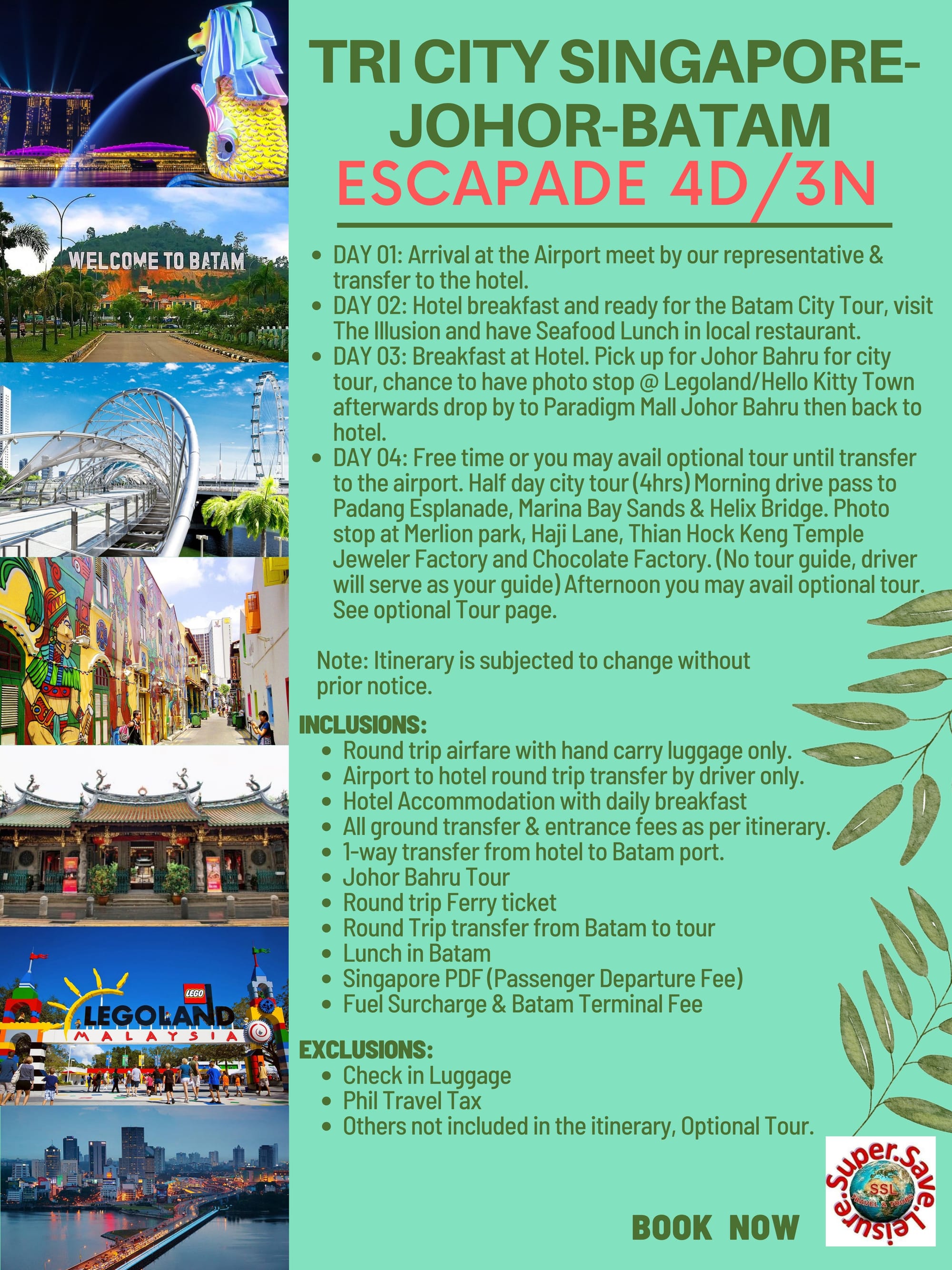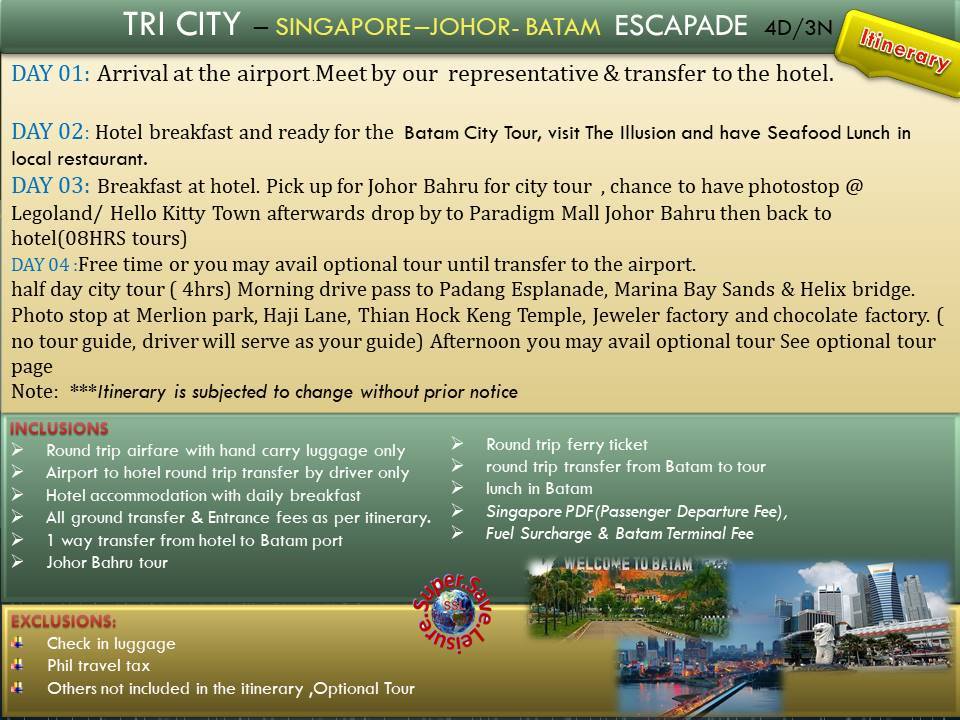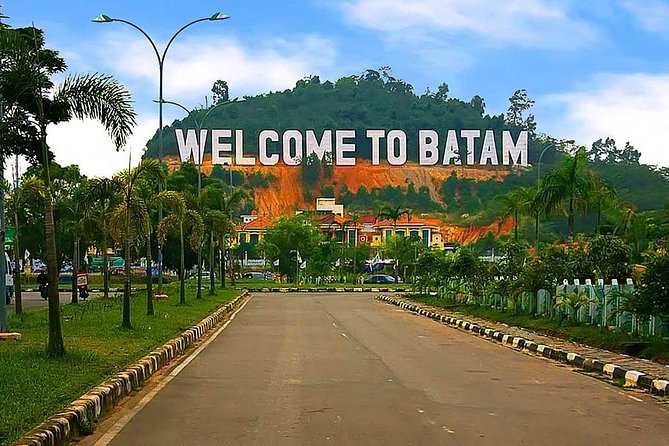 Batam
Batam, the largest city in the Province of Riau, is a major transportation hub and part of the Indonesia–Malaysia–Singapore Growth Triangle's free trade zone.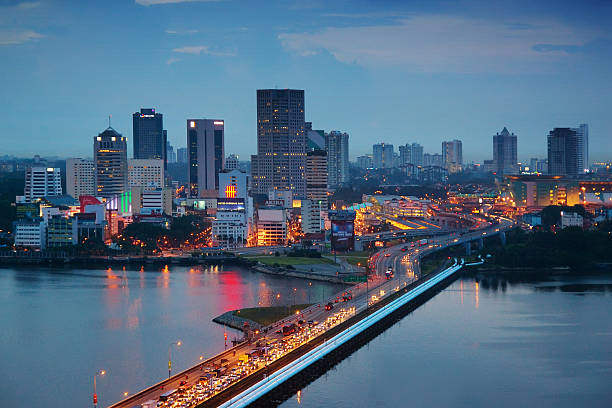 Johor Bahru
Johor Bahru is the southernmost city in Malaysia. With almost 2.7 million residents, it is one of the country's largest cities. According to experts, the current megaproject Iskandar will transform Johor Bahru into Malaysia's largest financial center. Approximately 16 million tourists visit the city each year. Two bridges connect Johor to Singapore, the neighboring country. For many years, around 300.000 residents of Johor Bahru have worked in Singapore due to greater economic possibilities.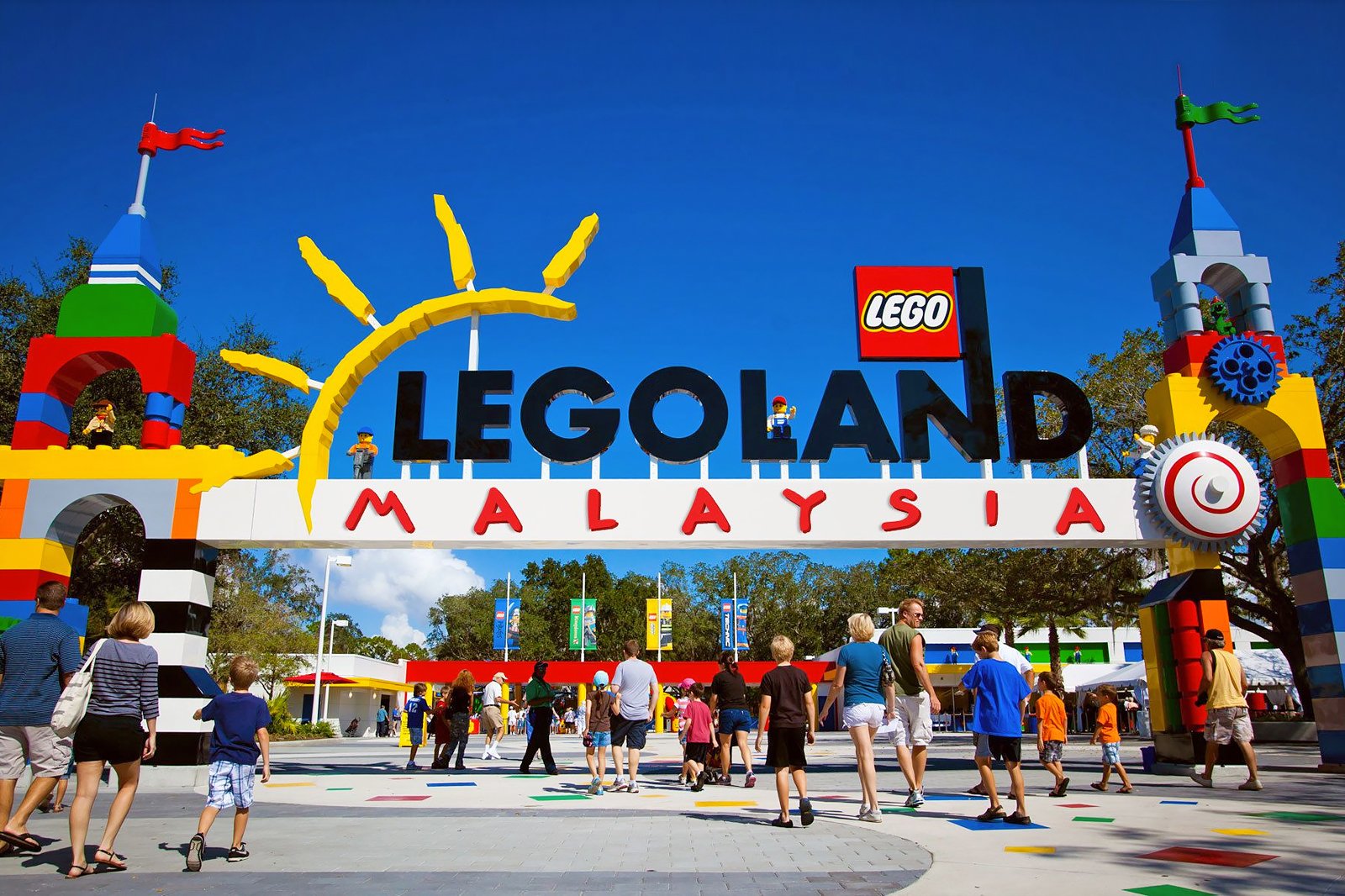 LEGO LAND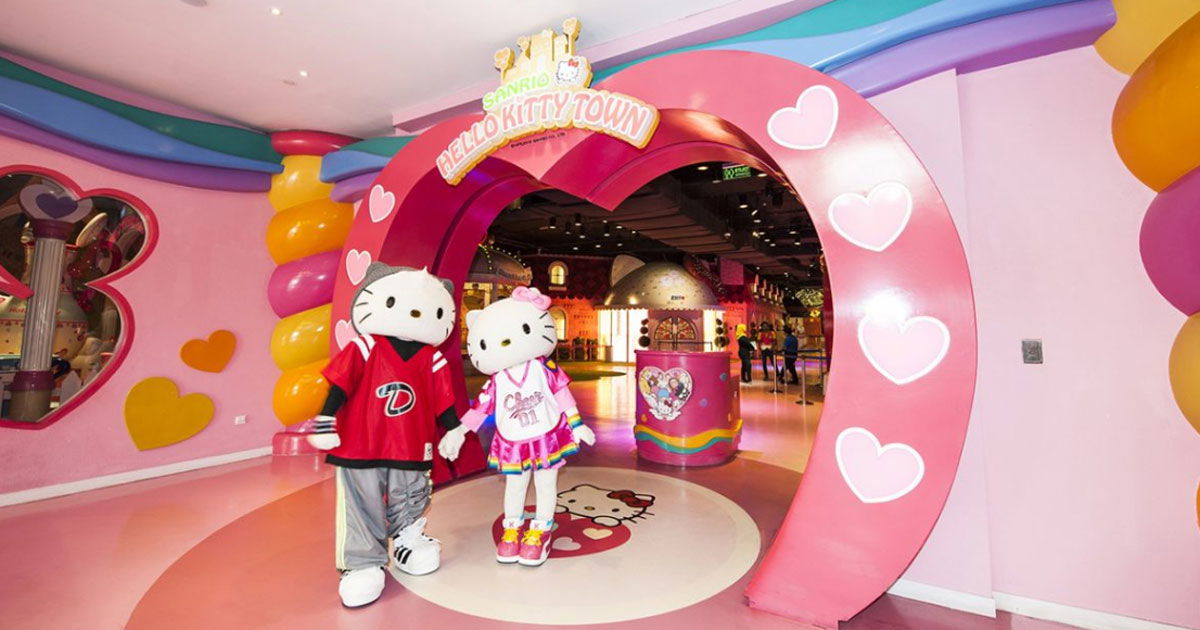 HELLO KITTY TOWN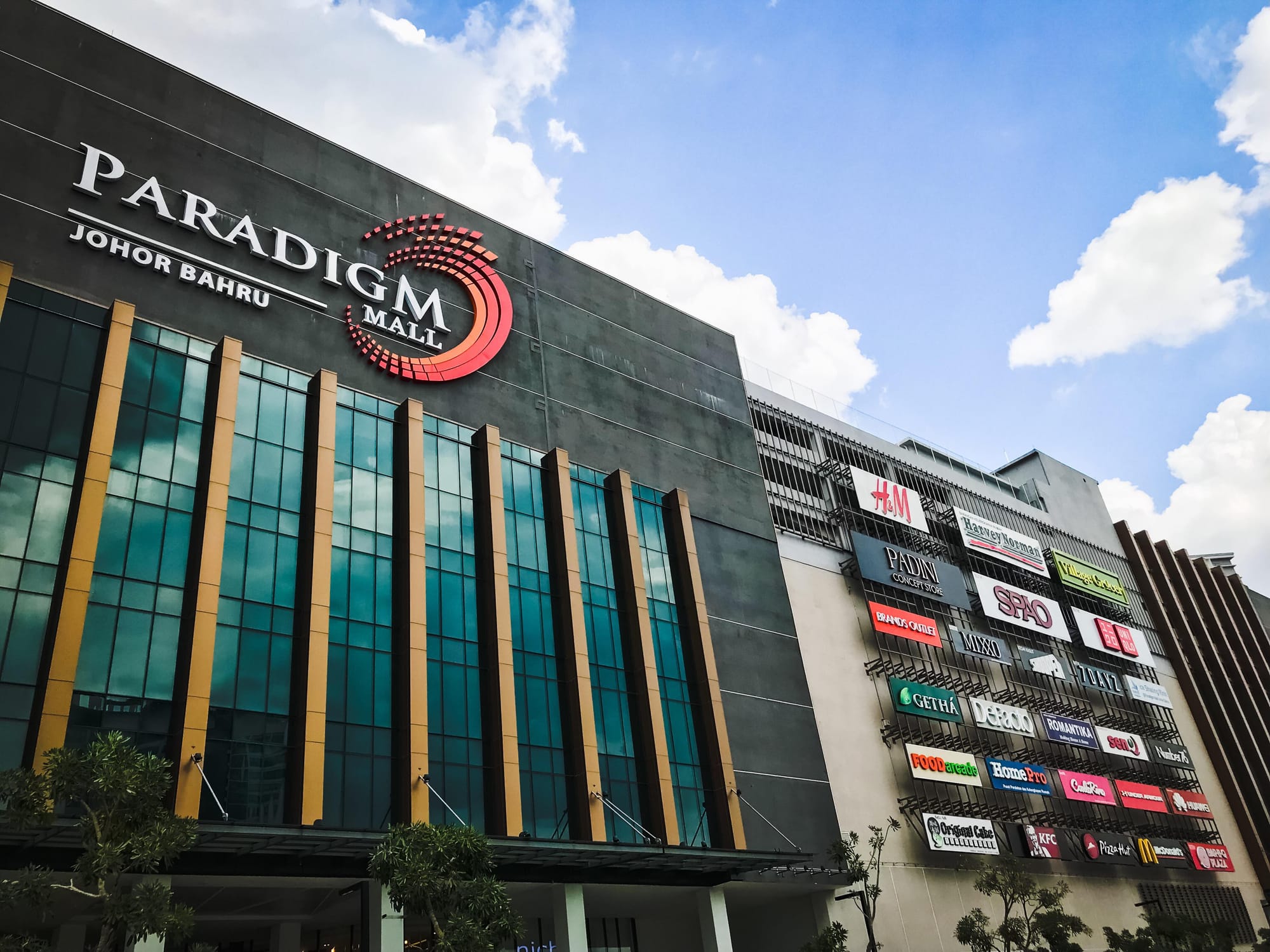 PARADIGM MALL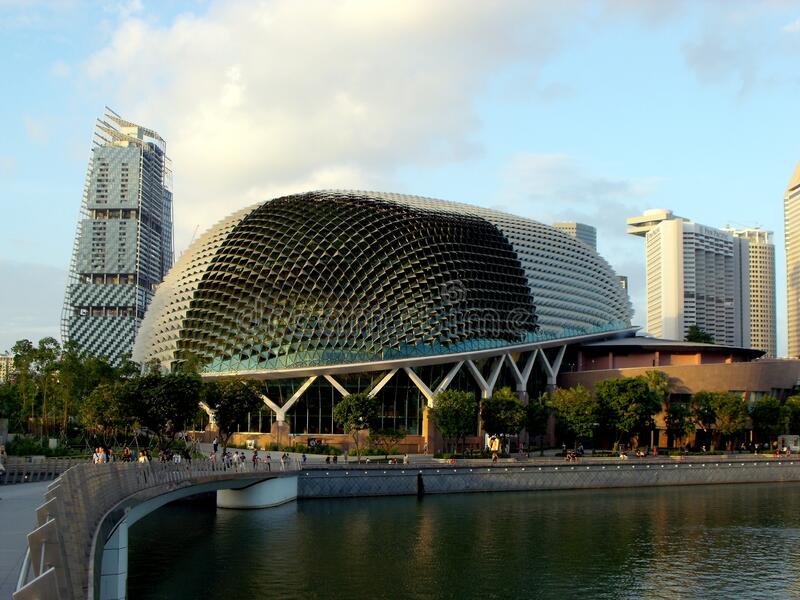 The Esplanade
Theatres on the Bay is both home and stage to the performing arts in Singapore, and is affectionately called as 'the durian' by locals due to its unique, spiky-looking architecture. If you're looking for inspiration, go past the Esplanade outdoor stage on any given evening, and you'll almost certainly hear music or live performances drifting across the sea.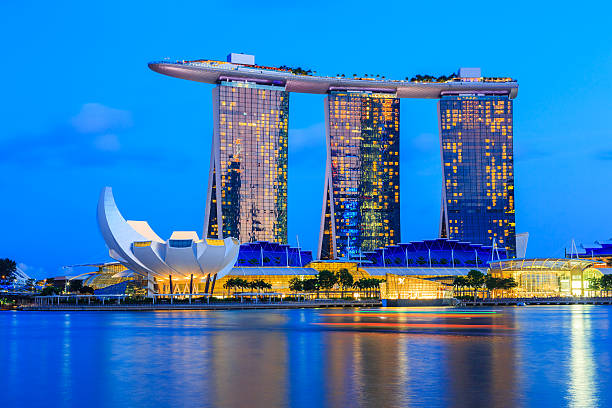 Marina Bay Sand
Marina Bay Sands is a luxurious resort for individuals who enjoy the finer things in life. An integrated resort that has changed the skyline of Singapore.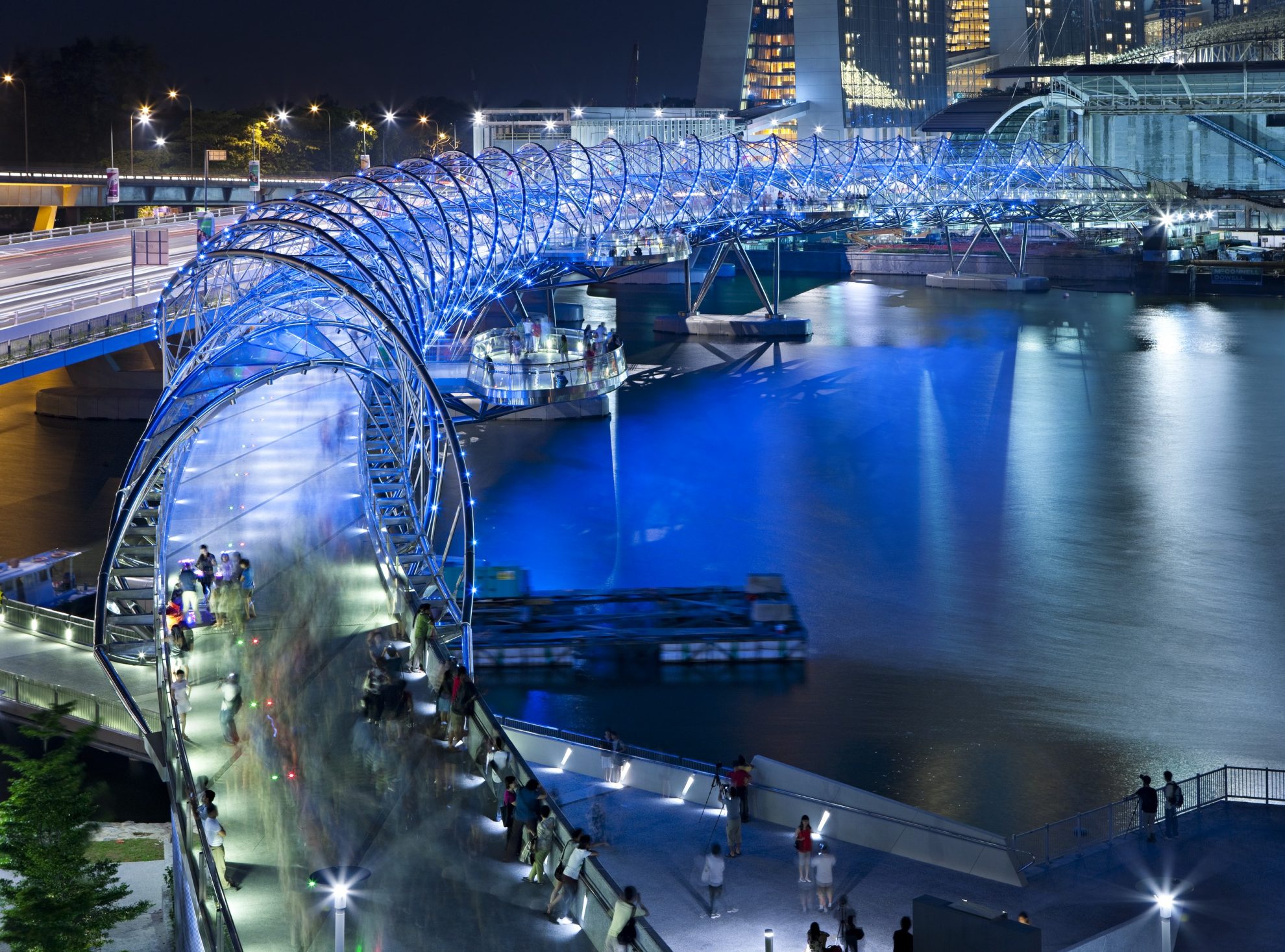 Helix Bridge
The Helix Bridge in Marina Bay, Singapore, was inspired by the geometric arrangement of a DNA strand, resulting in a walkway encircled by opposing stainless steel double-helix constructions. The 280-meter-long twisting bridge spans the Singapore River between the city's core business district and bayfront neighborhood, allowing walkers to walk from one side of the river to the other. The Helix Bridge was designed to be a more delicate and lightweight alternative to the project's vehicular bridge. The pedestrian bridge is curved in plan to separate walkers from motorists while also allowing pedestrians to link between bridges in the middle.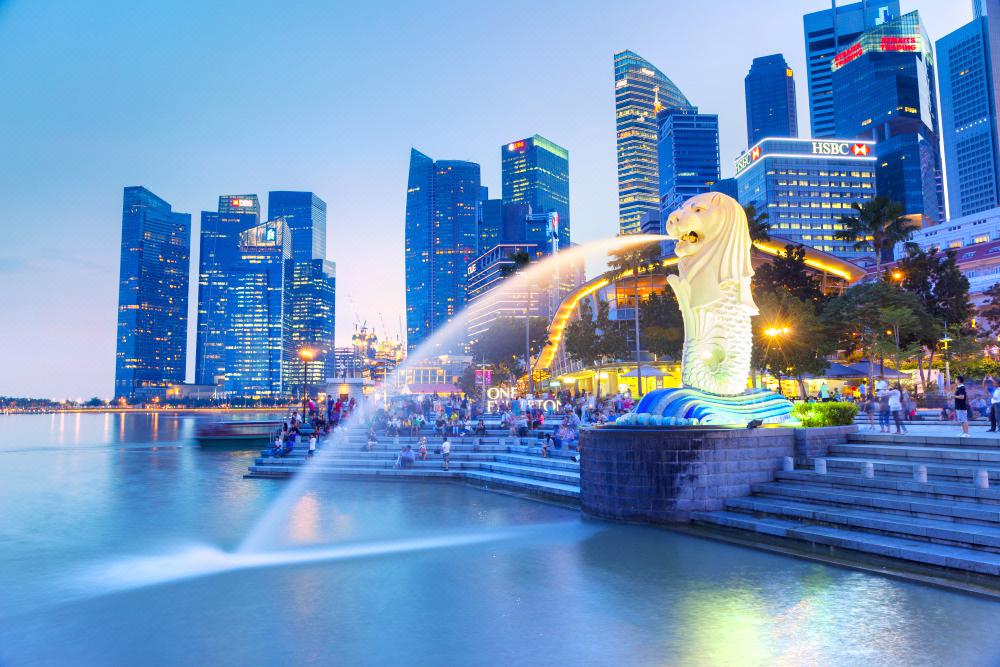 The Merlion Park
You've certainly seen pictures of Singapore's national symbol, the fabled Merlion with a lion's head and a fish's body. The body of the Merlion represents Singapore's humble beginnings as a fishing community known as Temasek, which is derived from the same root as the Malay term tasek. Its head signifies Singapura, or 'lion city' in Malay, Singapore's original name. Merlion Park is where you may see this legend nowadays. The Merlion monument measures 8.6 metres tall and weighs 70 tonnes, spitting water from its mouth. Like other prominent sites around the world, this emblem is a must-see for travelers visiting Singapore.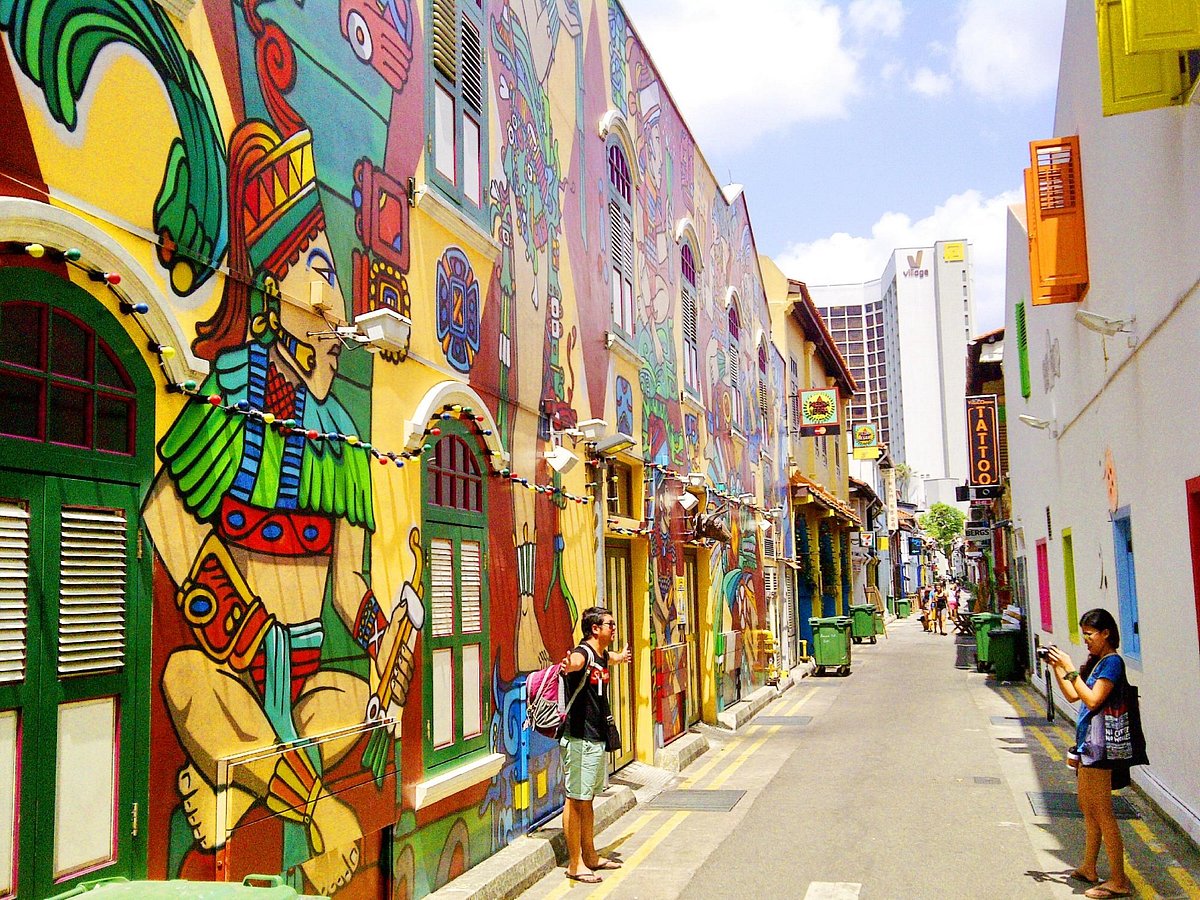 Haji Lane
Haji Lane Singapore's original indie neighbourhood. This buzzing, all-hours enclave in eclectic Kampong Glam is peppered with cool boutiques, bars, cafes and restaurants that rank high on the hip factor and let's not forget the street art. It's no wonder we keep coming back to one of our favourite 'hoods. Here are the best food spots, shops and hidden gems in Haji Lane and around the corner in Bali Lane, Arab Street and Beach Road for more good times.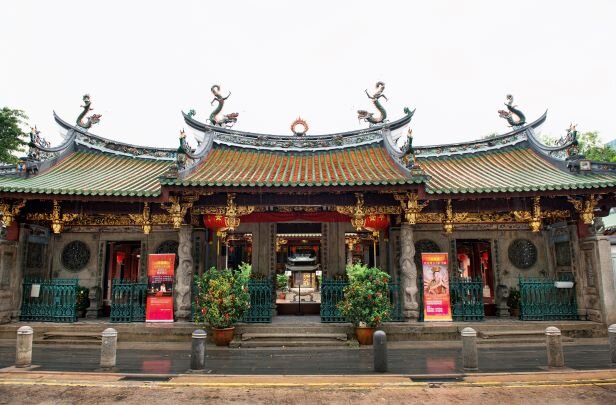 Thian Hock Keng Temple
The oldest Chinese temple in Singapore is deep in history and a must-see for history buffs and those interested in oriental culture. Telok Ayer Street, contrary to popular belief, faced the beach and sea in the nineteenth century. Singapore's colonial town planners began their work on the waterfront, and Chinatown grew inland from there. While the waterfront has since been reclaimed, Thian Hock Keng Temple, or Temple of Heavenly Happiness, remains an elaborate reminder of Chinatown's beginnings among the street's cool clubs and eateries.