TURKEY'S MOST VISITED TOURIST ATTRACTION & BIBLICAL SITES(THE BOOK OF REVELATION -7 CHURCHES )
The Book of Revelation – also called the Apocalypse of John, Revelation to John or Revelation of Jesus Christ – is the final book of the New Testament and consequently is also the final book of the Christian Bible. Wikipedia
‎Revelation 15 · ‎Revelation 14 · ‎Apocalyptic literature · ‎Seven churches of Asia
The Seven Churches of Revelation, also known as the Seven Churches of the Apocalypse and the Seven Churches of Asia, are seven major churches of Early Christianity, as mentioned in the New Testament Book of Revelation. All of them are located in Asia Minor, present-day Turkey.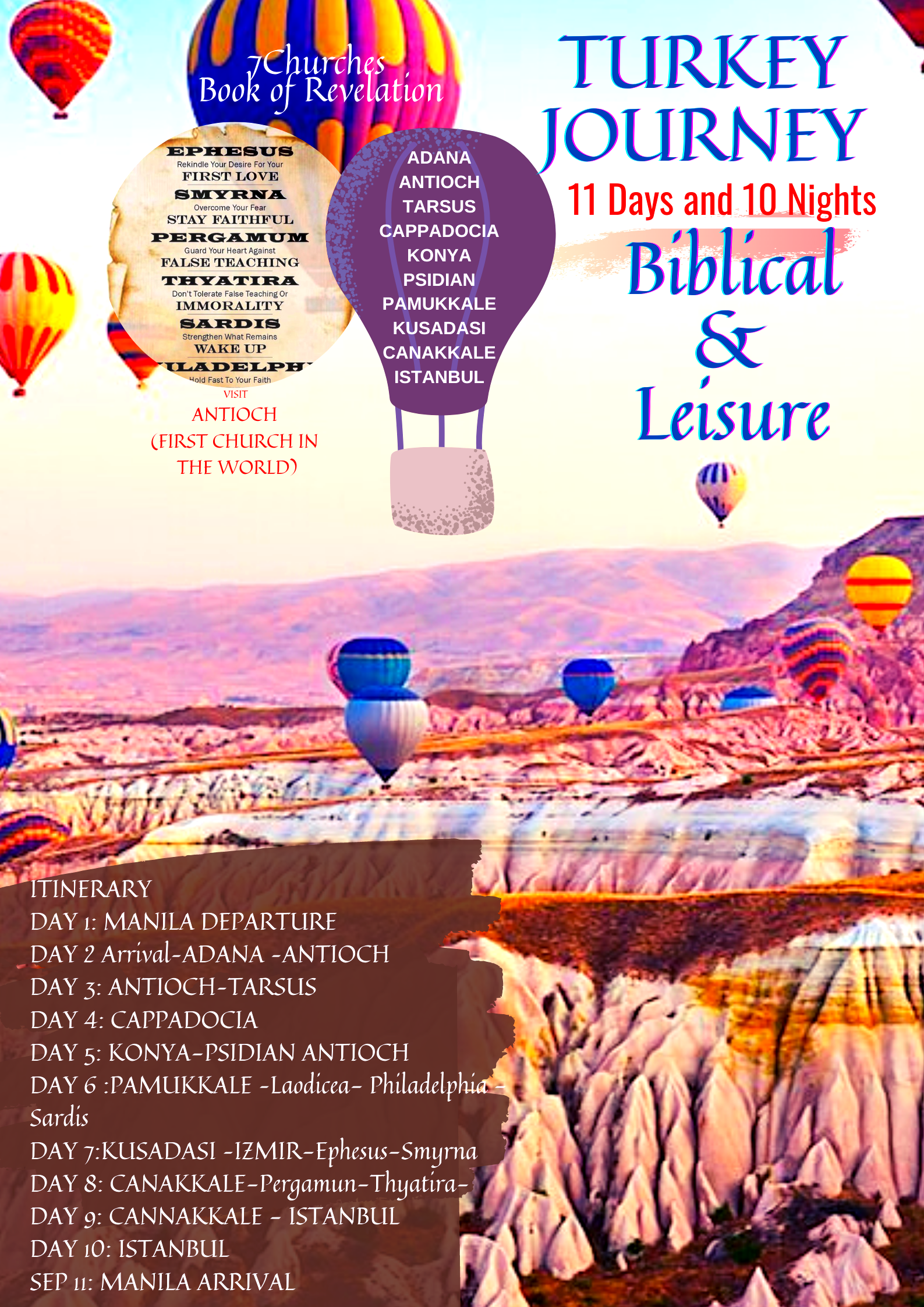 The seven churches are named for their locations. The Book of Revelation provides descriptions of each Church.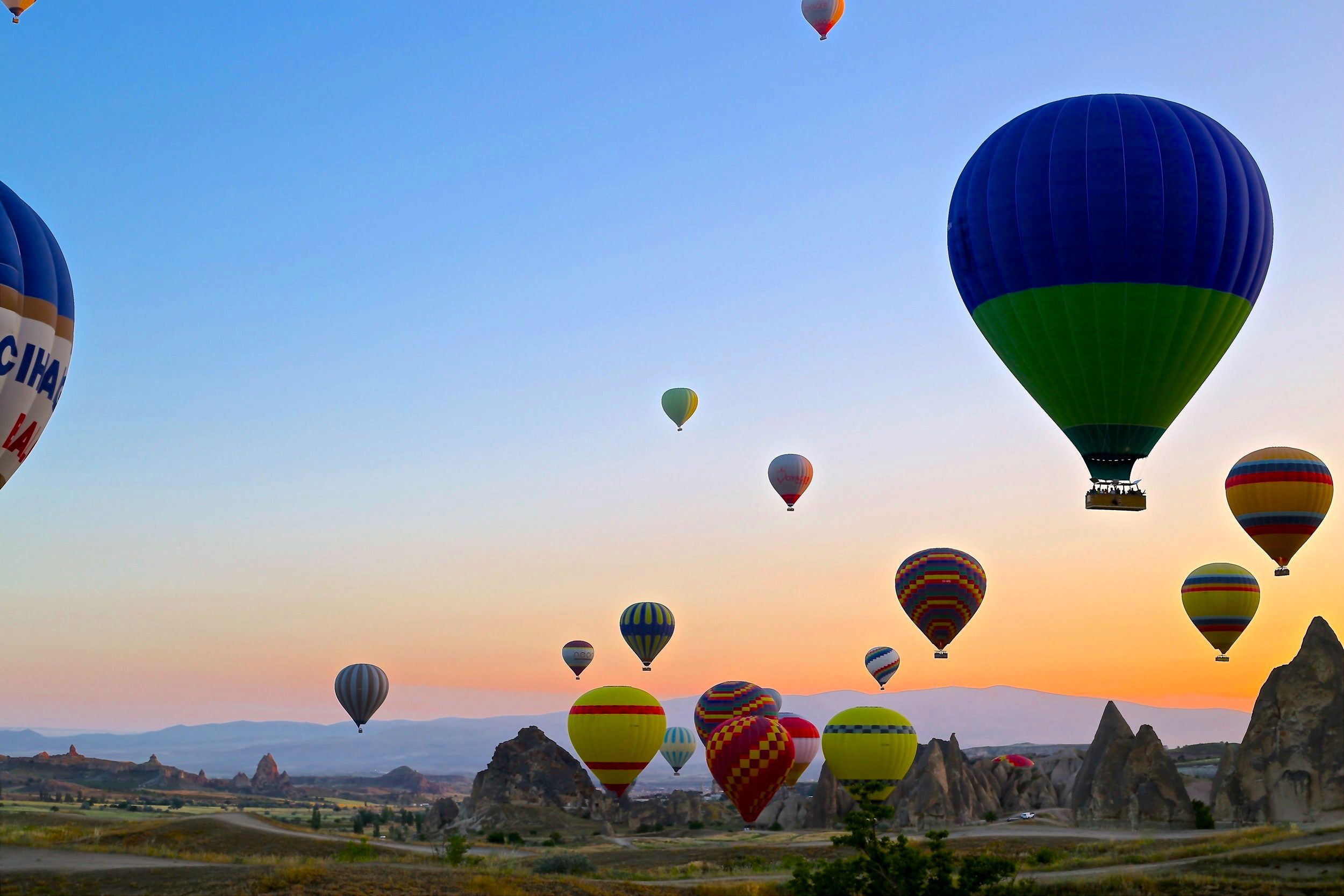 Turkey is a transcontinental country located in both Asia and Europe. 97% of Turkey's territory lies in Asia and only 3% of its territory lies in Europe.
What is Turkey most known for?
Istanbul: Most Famous City in Turkey.
2: Hot Air Balloon Rides in Cappadocia.
3: Traditional Gulet Boat and Sailing.
4: Ephesus Ancient City.
5: Pamukkale and Hierapolis in Turkey.
6: The Famous Lycian Way Tombs.
7: Turkish Cuisine and Beverages.
8: The Tulip.
9: Turkish Baths
10: The City of TROY
TRAVEL DATE :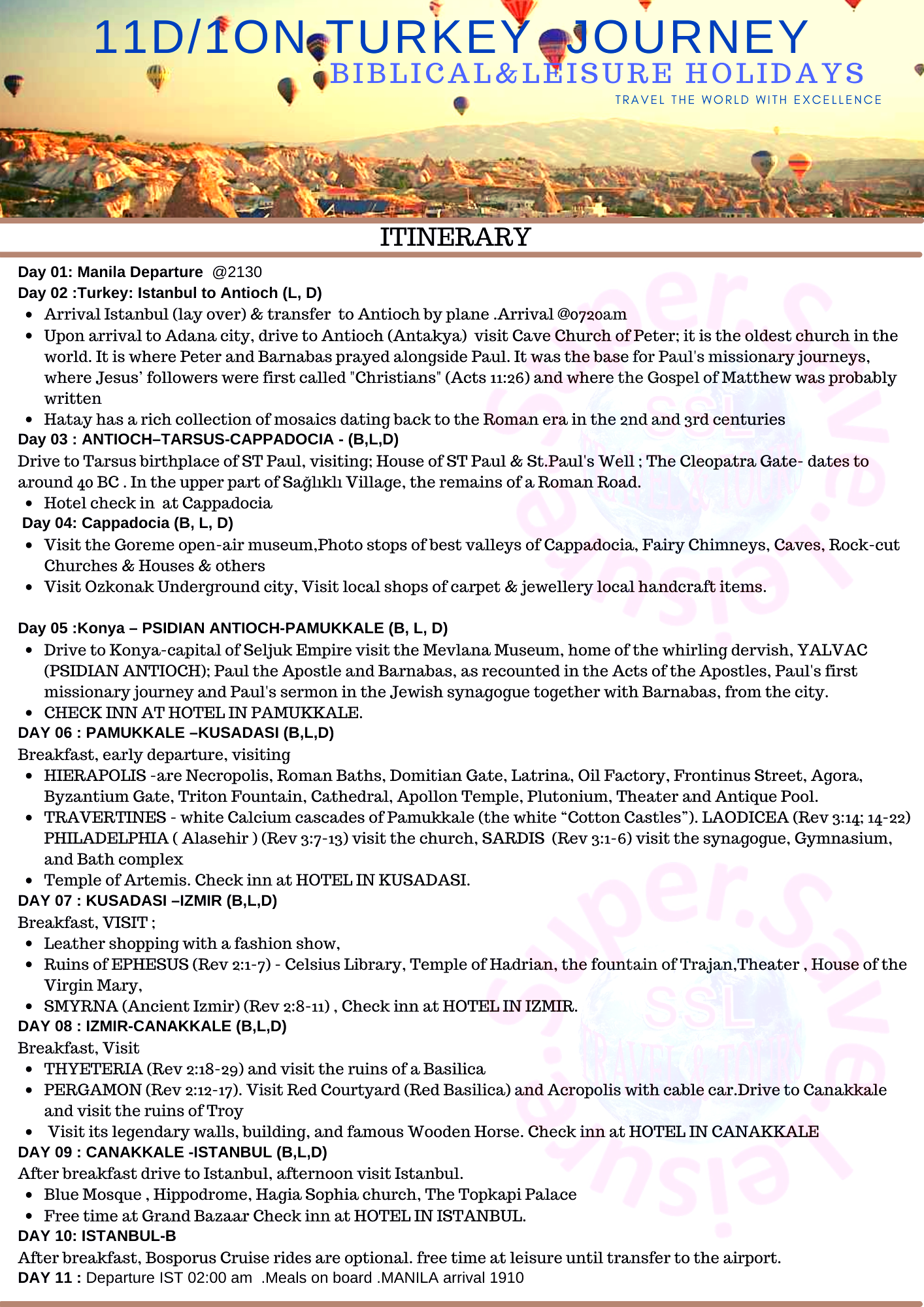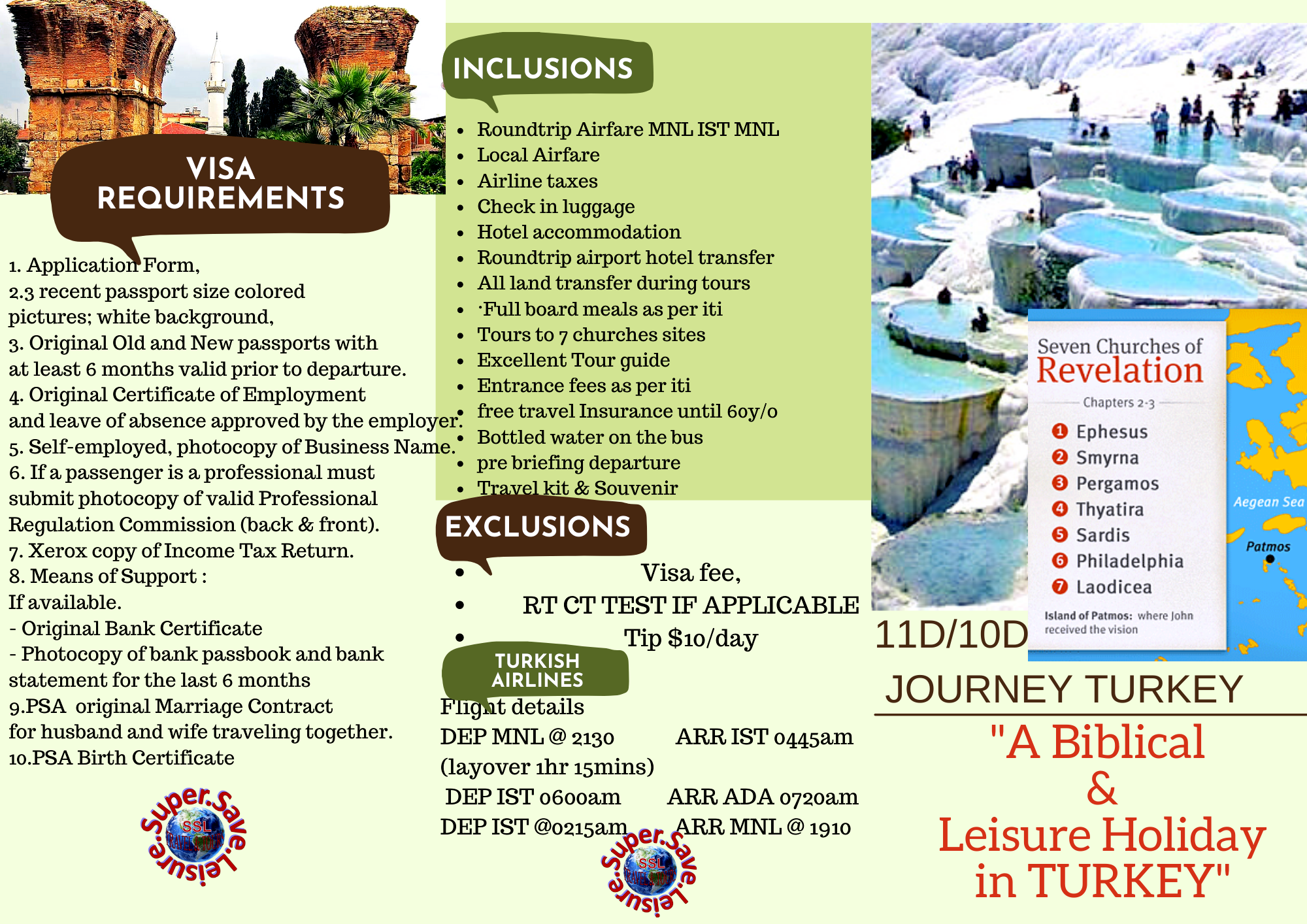 TRAVEL DATE : SEP 28 - OCT 8, 2022
PACKAGE RATE: $1888