According to Revelation 1:11, on the Greek island of Patmos, Jesus Christ instructs John of Patmos to: "Write on a scroll what you see and send it to the seven churches: to Ephesus, and to Smyrna, and to Pergamum, and to Thyatira, and to Sardis, and to Philadelphia, and to Laodicea."
The seven churches are named for their locations. The Book of Revelation provides descriptions of each Church.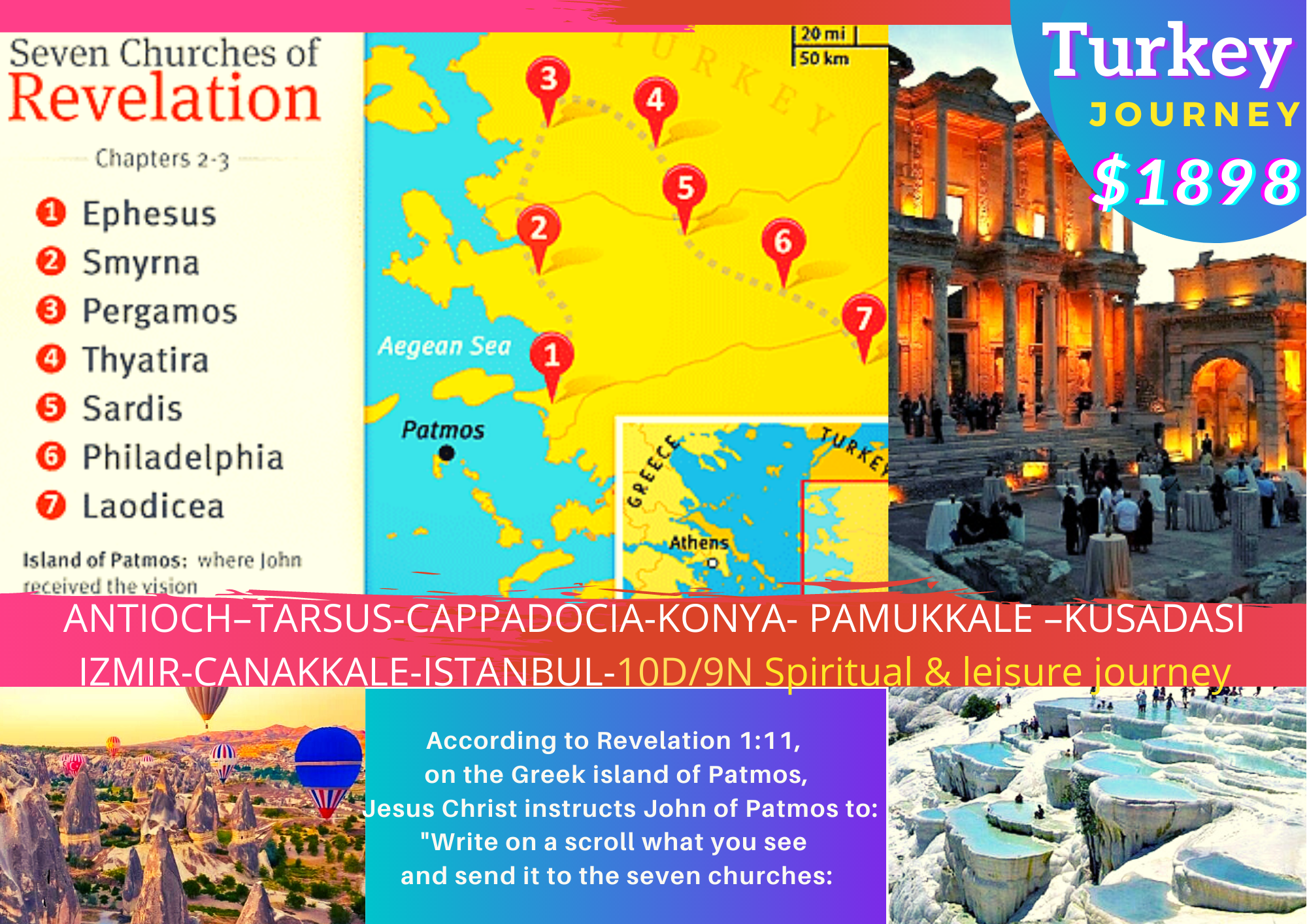 The Book of Revelation (also called the Apocalypse of John, Apocalypse of Jesus Christ, Book of Apocalypse, Revelation to John or Revelation from Jesus Christ) is the final book of the New Testament, and consequently is also the final book of the Christian Bible. Its title is derived from the first word of the Koine Greek text: apocalypses, meaning "unveiling" or "revelation." The Book of Revelation is the only apocalyptic book in the New Testament canon. Thus, it occupies a central place in Christian eschatology.
For Reservation :